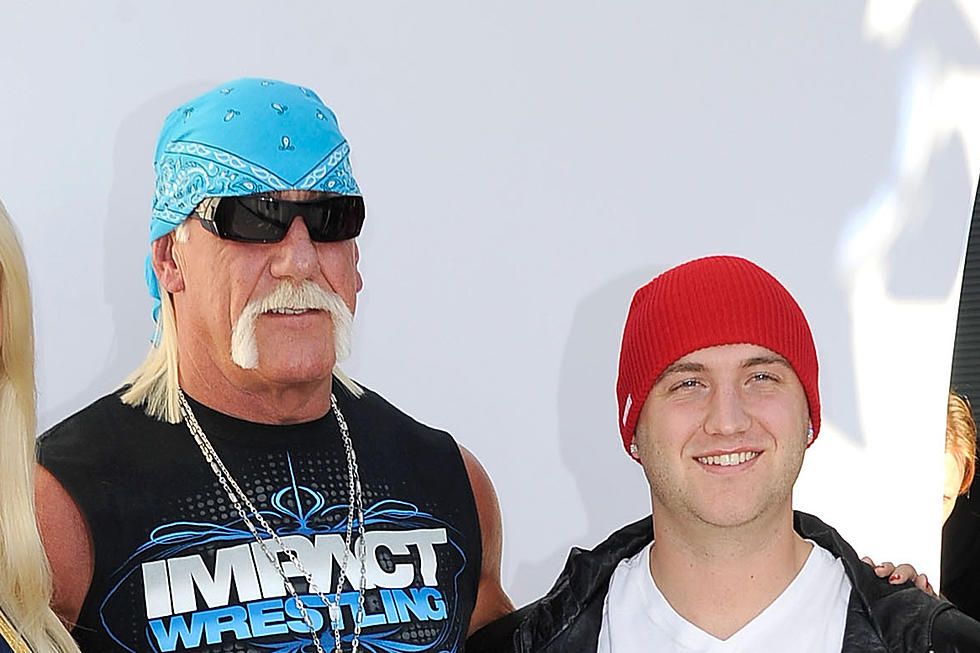 Hulk Hogan's Son, Nick Hogan, Arrested for DUI in Florida
Frazer Harrison, Getty Images
Hulk Hogan's son is under arrest on suspicion of DUI in Florida.
TMZ reports that police in Clearwater, Fla., arrested the legendary wrestler's son, Nick Hogan, at around 4AM on Saturday morning (Nov. 18) after pulling him over. The celebrity gossip website obtained online records showing that the 33-year-old reality television personality allegedly refused a sobriety test.
Hogan is charged with a misdemeanor, according to TMZ, and he remained in police custody as of Saturday afternoon.
Nick Hogan — whose legal name is Nicholas Anthony Bollea — has appeared in the reality television shows Hogan Knows Best and Brooke Knows Best. He has been in legal trouble in the Clearwater area before; in 2007, the then-17-year-old was behind the wheel of a car while driving with a friend of his — a Marine named John Graziano — when he crashed into a tree, causing Graziano to suffer severe brain damage.
Authorities at the time alleged alcohol played a role in that accident, and Hogan ultimately struck a plea deal in which he pleaded no contest to reckless driving involving serious bodily injury. He served eight months in jail after that deal, and Graziano's family later settled with the Hogan family out of court after suing them over the incident.
The Hogans have not commented publicly on Nick Hogan's arrest.
Most Popular Country Album From the Year You Were Born
Find out which country singer dominated on this list of the most popular albums from the year you were born or graduated high school.
This list is based on sales date from the Soundscan era (1991 to 2022) and total weeks spent atop Billboard's Hot Country Albums chart (1964-1990).
In 1999,
Shania Twain
's
Come on Over
album became the first to top the year-end chart in back-to-back years, but that feat has been done four times since, most recently in 2022. Which country album defined your childhood? Scroll down to find out.
Gallery Credit: Billy Dukes