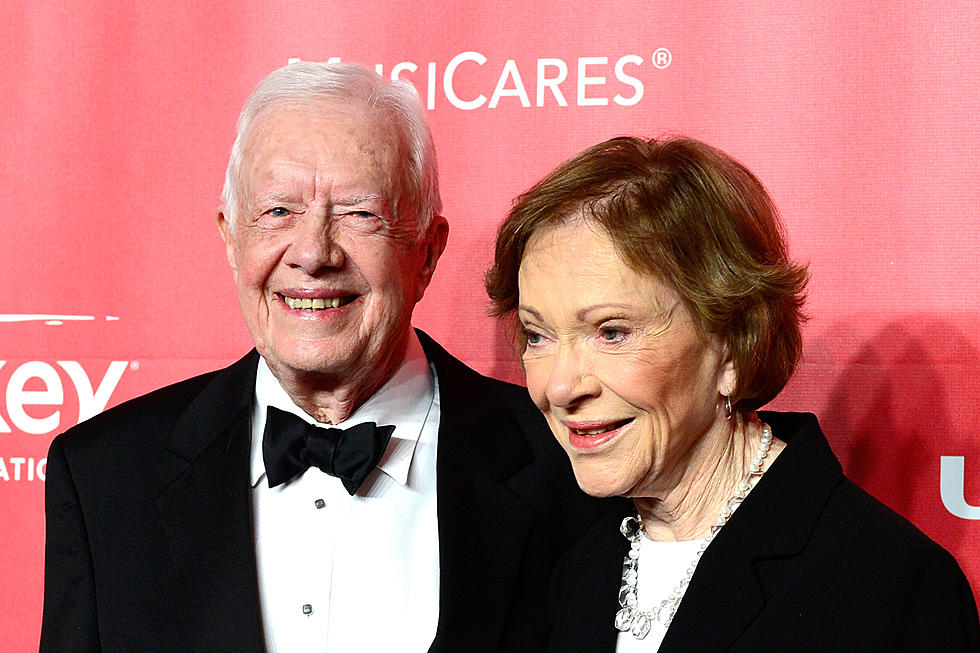 Former First Lady Rosalynn Carter Joins Jimmy Carter in Hospice Care
Frazer Harrison, Getty Images
Rosalynn Carter has joined her husband, former U.S. President Jimmy Carter, in hospice care in Georgia.
The Associated Press reports that the 96-year-old former First Lady is in hospice care at the couple's home in Plains, Ga., according to a statement from the Carter family on Friday (Nov. 17).
The family has asked for privacy, saying they are "grateful for the outpouring of love and support" during a difficult time.
The news comes just months after Rosalynn Carter was diagnosed with dementia in May of 2023. Jimmy Carter, who turned 99 on Oct. 1, entered hospice care in February.
Jimmy Carter served as the 39th President of the United States from 1977-1981 before devoting much of the rest of his life to charity work. He and Rosalynn Carter married in 1946, and after his presidency ended, the couple became avid, decades-long supporters of Habitat for Humanity, which helps provide affordable housing for qualifying low-income individuals and families.
Longtime Habitat supporters and Carter friends Garth Brooks and Trisha Yearwood have stepped in as the hosts for the 2023 Carter Work Project, which is focusing on creating affordable housing in Charlotte, N.C.
15 Country Stars Who Have Gone Above and Beyond for Charity: