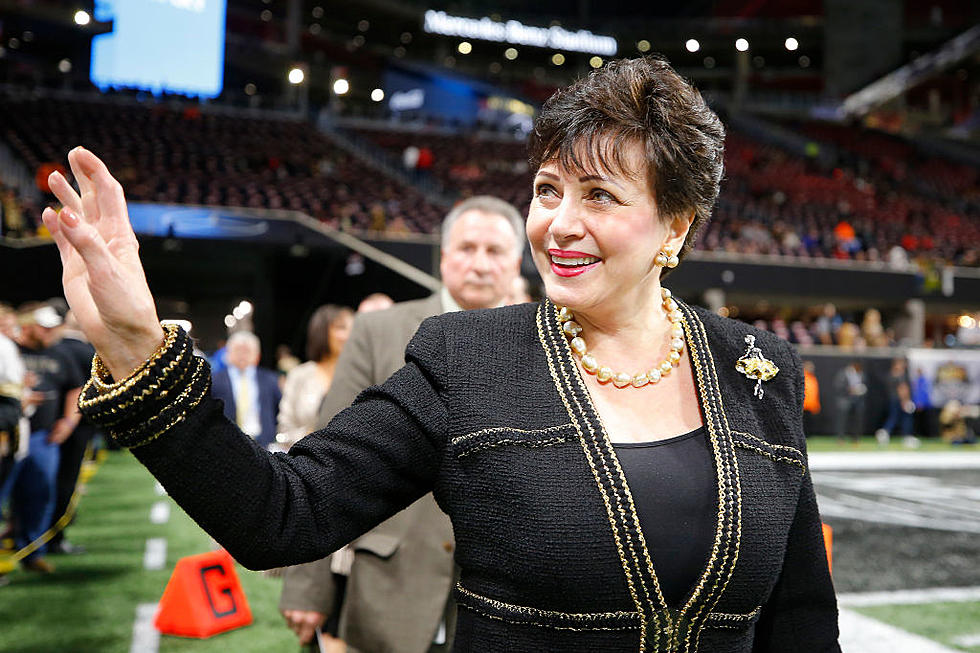 New Orleans Saints Owner Gayle Benson Sues Neighbor Over Dead Dog
Getty Images
New Orleans Saints and Pelicans owner, Gayle Benson, has a lawsuit pending and it has nothing to do with Alvin Kamara.
A new lawsuit has been filed in the New Orleans Civil District Court that claims Benson's neighbor's dogs killed one of her Yorkies.
The suit claims that Gayle was walking her two Yorkies when two of her neighbor's dogs (a mixed German pointer and a border collie), who were unleashed, charged her and her dogs. According to the lawsuit, one of Benson's dogs was "literally torn apart" during the attack, and her other dog was severely injured.
Below is a picture of Benson's two dogs:
Also in the suit, Gayle claims her neighbors could've prevented the attack by securing their dogs in their yard. She goes on to accuse her neighbors and their son of not doing anything to stop the attack while it was happening.
Benson's attorney says that the neighbor's dogs had "violent tendencies" and previously attacked Gayle's housekeeper and her neighbors. They have since been euthanized.
Her attorney also says that Benson will donate any money awarded from the lawsuit to animal charities in the New Orleans area and will also match the amount.
To read the entire lawsuit and for more details on this story, click here.
Mikey O's Favorite Saints Players