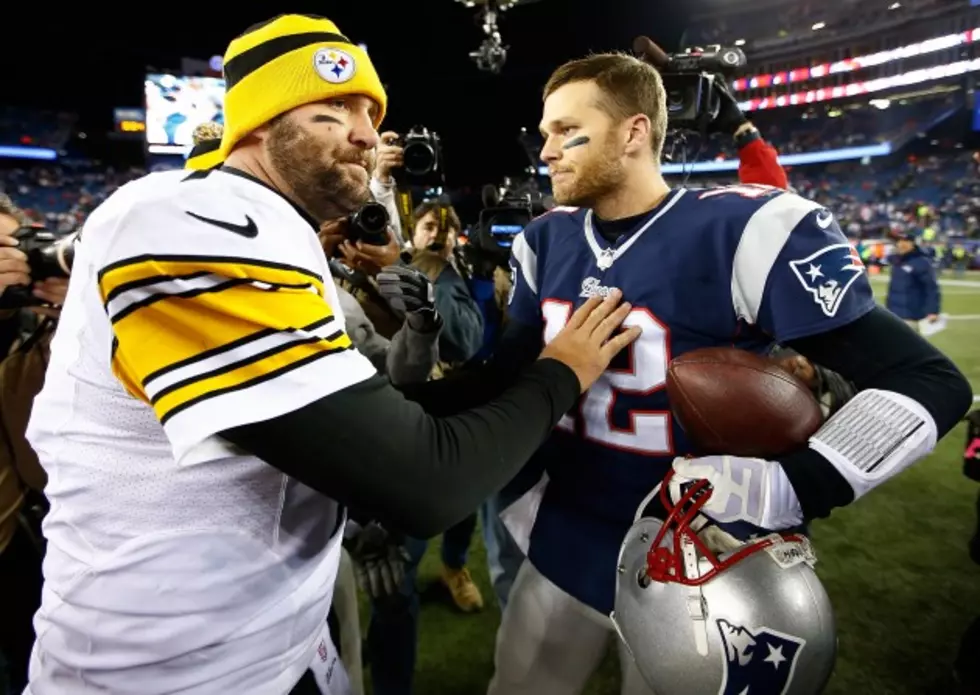 2015 NFL Football Season Kicks Off Tonight
Pittsburgh Steelers v New England Patriots (Getty Images)
It is finally here folks.  The 2015 NFL football season begins tonight with a special Thursday night kickoff.  The Pittsburgh Steelers travel to Foxboro to take on the New England Patriots to start the 2015 season.
The Steelers and Patriots game is the only game on tap for tonight. Then most of the NFL teams will play on Sunday.
The New Orleans Saints play at 3:05 p.m. against the Cardinals.  You can listen to the game here on Gator 99.5.
The Patriots and Steelers kickoff tonight at 7:30 p.m. and will be televised on NBC.