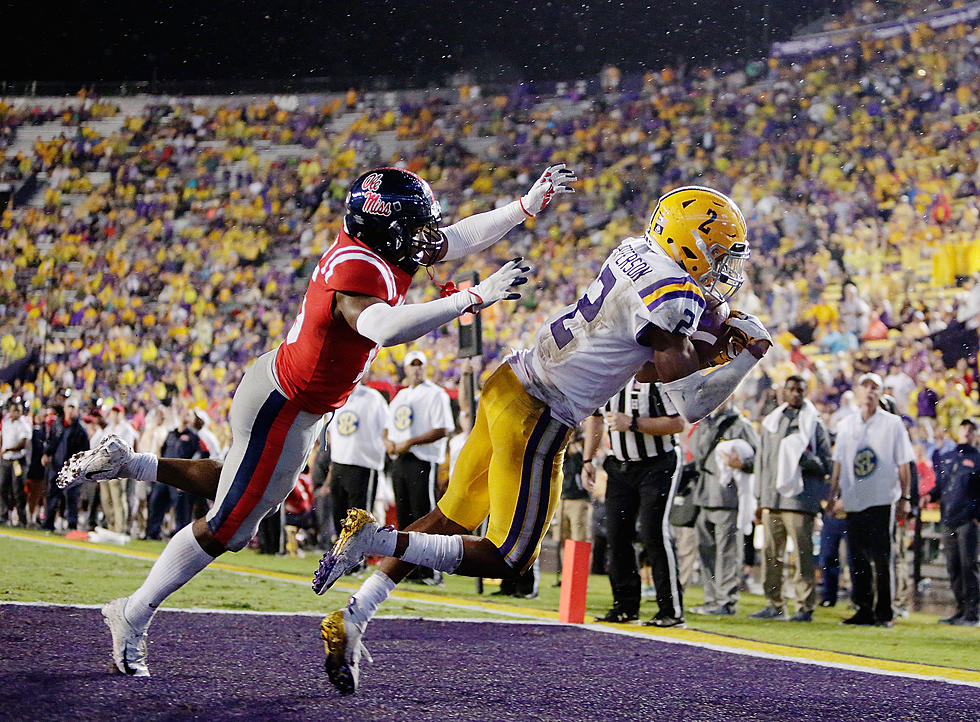 After Ole Miss Beat Down, The Tigers Stay Put In Rankings
Ole Miss and LSU (Getty Images)
The LSU Tigers looked terrific in their 45-16 beat down of Ole Miss last Saturday night but the voters didn't have much wiggle room to reward them.
The reason LSU didn't get the opportunity to move up is a couple of the teams in the top four played teams who had no chance of winning while a couple others struggled but we guess there body of work so far this season warranted them staying ranked high.
#1 Alabama destroyed the Ragin Cajuns from Lafayette 56-14.  #2 Georgia took care of Tennessee 38-12.  #3 Clemson struggled bad against Syracuse and almost lost that game but came out on top 27-23.
#4 Ohio State also squeaked out a victory over then #9 Penn State 27-26.
So with that being said, the only shake is that Clemson fell from three to four and Ohio State moved up one spot to #3 in the AP Poll.  LSU stayed at #5.
In the Coaches poll, LSU stayed at #6 while Clemson fell two spots to #4 from #2 and Georgia moved up to #2 and Ohio State up to #3.
The Tigers will travel to Florida this Saturday afternoon to take on the Gators.  The game will be nationally televised on CBS at 2:30pm.