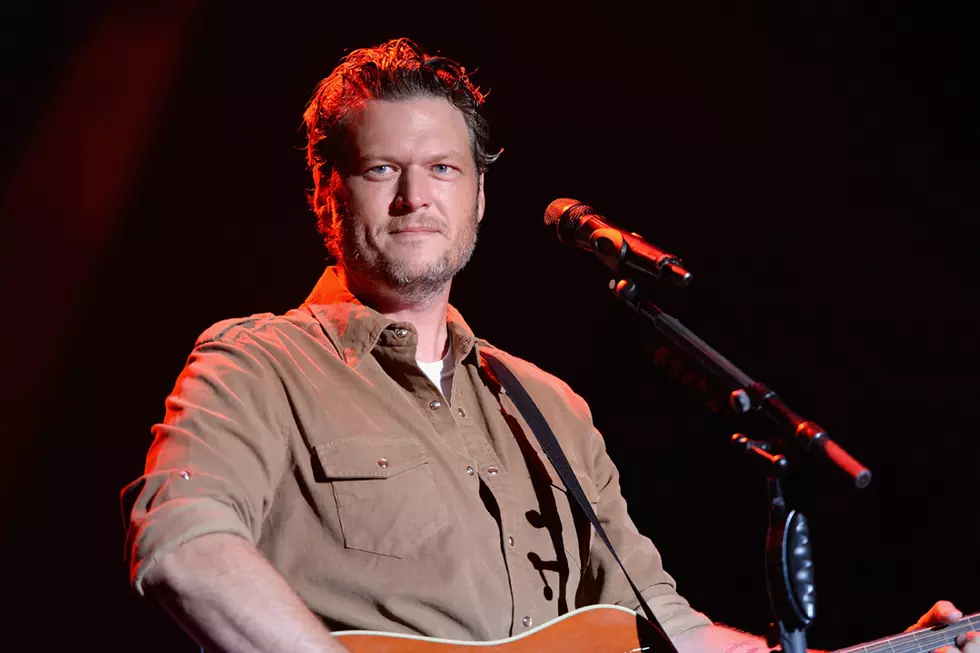 Blake Shelton's Ole Red Nashville Location Sued by City
Stephen Lovekin, Getty Images
Blake Shelton's Ole Red bar and music venue is getting sued over an alleged zoning violation in downtown Nashville. The Nashville Metro Historic Zoning Commission has filed suit against the venue's parent company, Ryman Hospitality, over the red lights that light the exterior of the building at night.
According to Nashville's Tennessean newspaper, the commission filed suit in General Sessions Court in Nashville on Monday (Feb. 4), citing a policy it passed in 2017 that banned colored exterior lights in districts with historic overlays. Ole Red uses red exterior lighting to underscore its theme, but in the new filing, the Historic Zoning Commission claims that the venue was approved exclusively for white exterior lighting.
"Lighting should be concealed or simple and unobtrusive in design, materials, and relationship to other facade or elevation elements," the venue's permit states. The permit was filed along with the legal complaint, which seeks an injunction forcing Ryman Hospitality to correct the lighting.
The Tennessean reports that the heart of the issue is the question of whether the Historic Zoning Commission has the authority to regulate exterior lighting colors. The agency usually regulates the type of alterations a property owner can make to buildings located in historic overlays. The Ole Red venue is located in a historic area of Lower Broadway in downtown Nashville.
Downtown business owners and preservationists have clashed in the past over the enforcement of historic guidelines in downtown Nashville, which has been undergoing an enormous tourism boom in recent years that has resulted in the destruction of a number of historic buildings and the restoration of others. The building that houses Ole Red dates back to 1926.
Cody Johnson's Live "On My Way to You" Is a Must-See
The Nastiest Lawsuits in the History of Country Music: