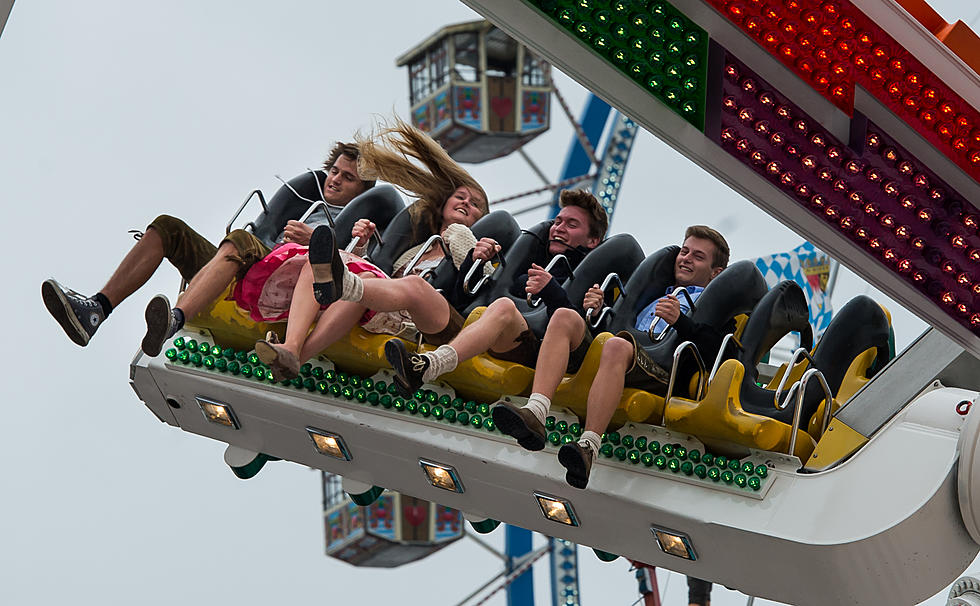 Cal Cam Fair Set For Oct. 10th Thru 13th In Sulphur
Carnival Rides (Getty Images)
One of the oldest fairs in Southwest Louisiana is coming back for its 97th year.  The Cal Cam Fair started in 1922 and has been a staple in Southwest Louisiana ever since.
The Cal Cam fair will take place at the West Cal Arena and Event Center from Thursday, October 10th through Sunday, October 13th with rides, food, and great entertainment.
The doors will open Thursday, October 10th at 4:00pm until 10:00pm. Then, on Friday, the gates will be open from at 5:00pm until midnight and 10:00am until midnight Saturday.
The gates open from 1:00pm to 6:00pm on Sunday. The cost will be $5 for ages eleven and older, while children under ten get in free.