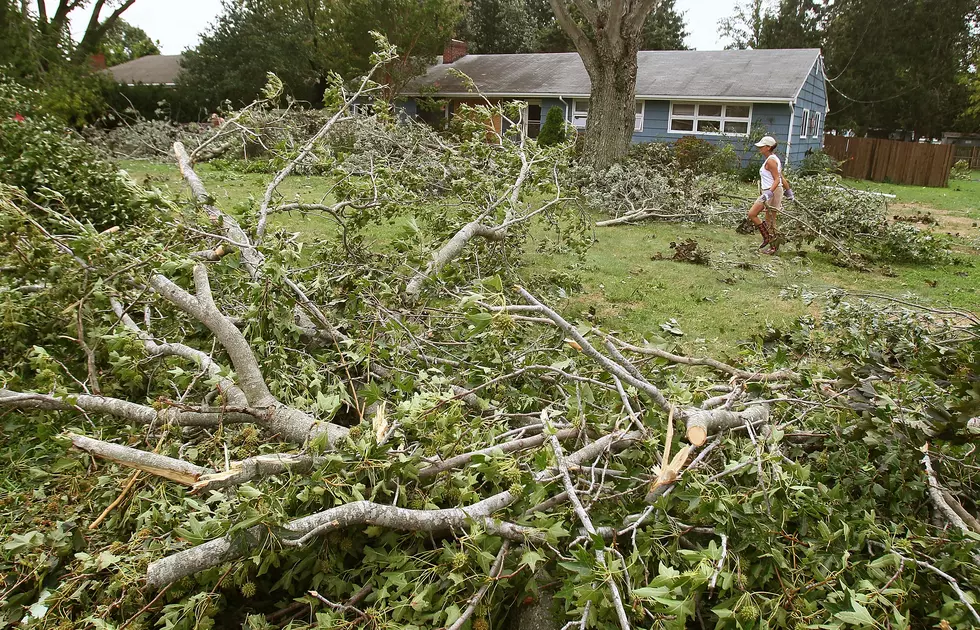 CDC Tips To Clean Up Safely After a Disaster
Mark Wilson/Getty Images
As we are all in clean up mode after not one, but two hurricanes in the last six weeks, it seems like restoration is our new norm. And although we hope you got a good start on cleaning up your home, business, or street, we do have some very valuable tips from the Centers for Disease Control on how to do that safely.
Although the tips they provide are extensive, there are a few highlights that we would like to pass along. But make sure you review the entire list, because it is very important, as far as safety is concerned.
Get the right safety gear. This includes googles, boots, and heavy work gloves
Use teams to move heavy or bulky objects. Avoid lifting anything that weighs over 50 lbs by yourself.
Pace yourself. This is hard work, and you need to take breaks. Asses what is the most important task first, and tackle that, so you won't get overwhelmed.
Take precautions when using a chain saw. If you are not used to using electric saws, make sure you are protected, and read the manufacturers instructions before you start. And definitely avoid contact with power lines
Stay safe in hot weather. It doesn't have to be the middle of summer for you to get overheated in south Louisiana.
Disinfect what you can. If anything has been touched by flood waters, it needs to be sanitized before using again.
Be careful around flood water. Floodwater can contain dangerous bacteria from overflowing sewage and agricultural and industrial waste.
10 Handy Home Remedies to Take the Itch Out of Mosquito Bites