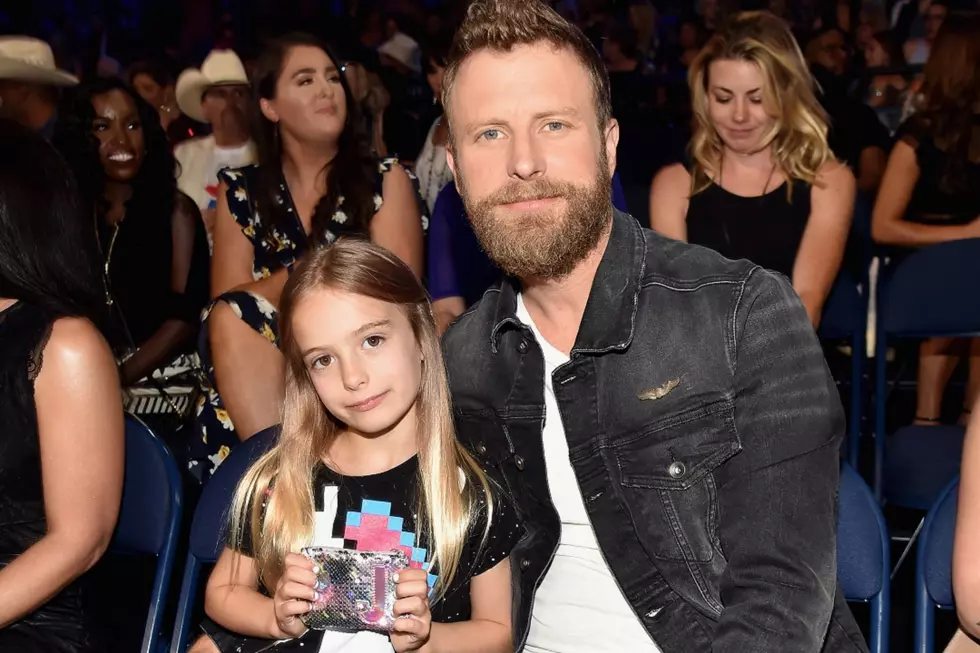 Dierks Bentley's Daughter Jordan Inspired a Song With a Shockingly Wise Comment
Jeff Kravitz, FilmMagic
With his new single, "Living," Dierks Bentley focuses on being present in the moment and spending time with the people that matter most -- especially his three children. While Bentley tries to pass on lessons of living mindfully and enjoying the simple things in life to his kids, the singer admits that he's sometimes on the receiving end of those kinds of reminders.
One example of such a moment happened when his daughter provided a simple reminder of how lucky Bentley is do what he does for a living.
"You've gotta sing these songs every night -- or you get to, as my daughter would say," the singer related at a recent press event for his No. 1 hit "Burning Man," alongside collaborators Brothers Osborne. "I was dropping her off at school one day, and I was like, 'Yeah, I gotta go write songs after I drop you off.' She's like, 'You mean you get to write songs today.'"
"That's incredible," John Osborne responded. "That just blew my freaking mind!"
"And the song I wrote that day was called "I Get To,"" Bentley continues. "She's, like, eight. She's so smart."
Bentley adds that it's important to strike the right balance between releasing hit songs and choosing the tunes that bring him personal fulfillment: "You gotta pick songs that you love singing, that bring you joy onstage," he relates. ""Living" is one of those songs."
The singer will continue to seek out and perform those songs as he stays out on the road for his 2019 Burning Man Tour. The trek is currently set to run through the fall.
Dierks Bentley's Best Live Shots
How Well Do You Know Dierks Bentley?