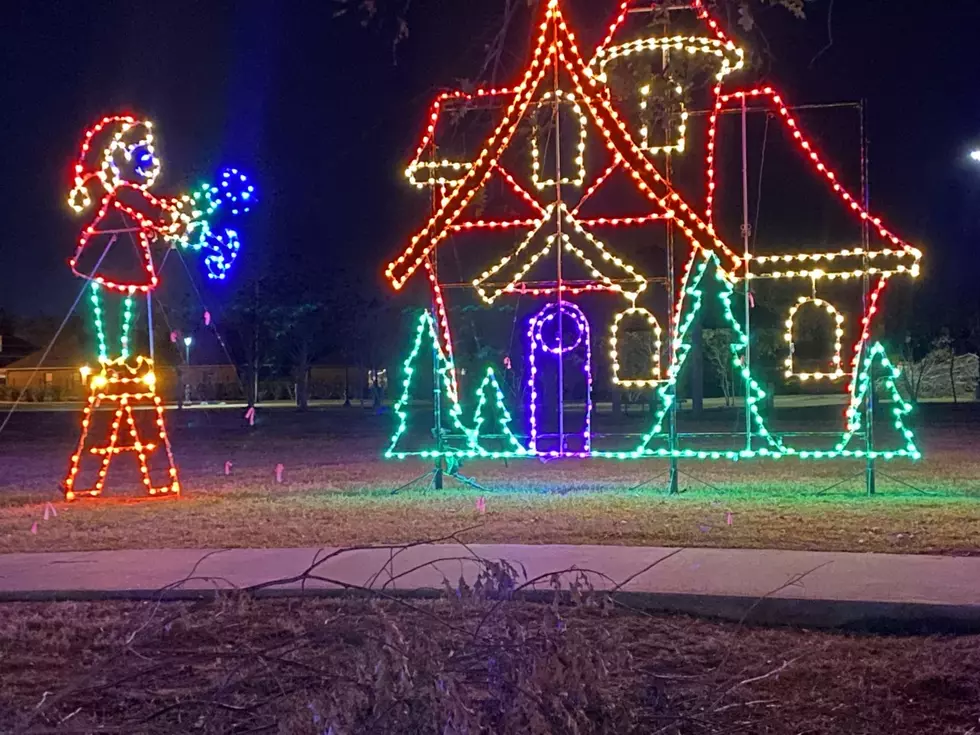 Don't Miss Lake Charles' Light up the Lake Christmas Celebration This Weekend
(Photo by Mike Soileau TSM)
Well, Thanksgiving is this Thursday, November 24th and once that is over, folks all over Southwest Louisiana and Lake Charles will immediately move into full Christmas mode. It will be time for us to start putting up our Christmas decorations, get some shopping done, or just relax by the fire and watch some football.
If you and your family are looking to get into the holiday spirit this weekend after Thanksgiving, then make plans to attend the annual Light Up The Lake Christmas celebration in Lake Charles.
It's all taking place this Saturday, November 26th on the grounds of the Lake Charles Civic Center.  According to the city of Lake Charles's Facebook page,
This year's event will include a Holiday Art Walk Downtown hosted by the Arts and Humanities Council of SWLA from 11 a.m. to 3 p.m. Festivities will move to the Lake Charles Civic Center grounds at 3:30 p.m. with a Christmas concert on the lakefront, lighting ceremony and fireworks extravaganza.
Here are all the activities and events set for Saturday afternoon beginning at 3:30 pm.
3:30 pm--There will be food trucks, hot chocolate, Christmas treats, and reindeer games along Bord du Lac Drive
4:00 pm -- Rory Partin and His Big Band will take the stage. If you don't know, this is impressive, a 23-piece band. They will get you right into the holiday spirit.
5:45 pm-- Mayor Nic Hunter and a special guest flip a switch which will light up the entire grounds of the Civic Center for the City's first-ever park lighting ceremony.
6:45 pm -- Get ready for you and your family to enjoy the fireworks display.
So don't miss it this Saturday afternoon in downtown Lake Charles.
Beautiful Parks of Southwest Louisiana