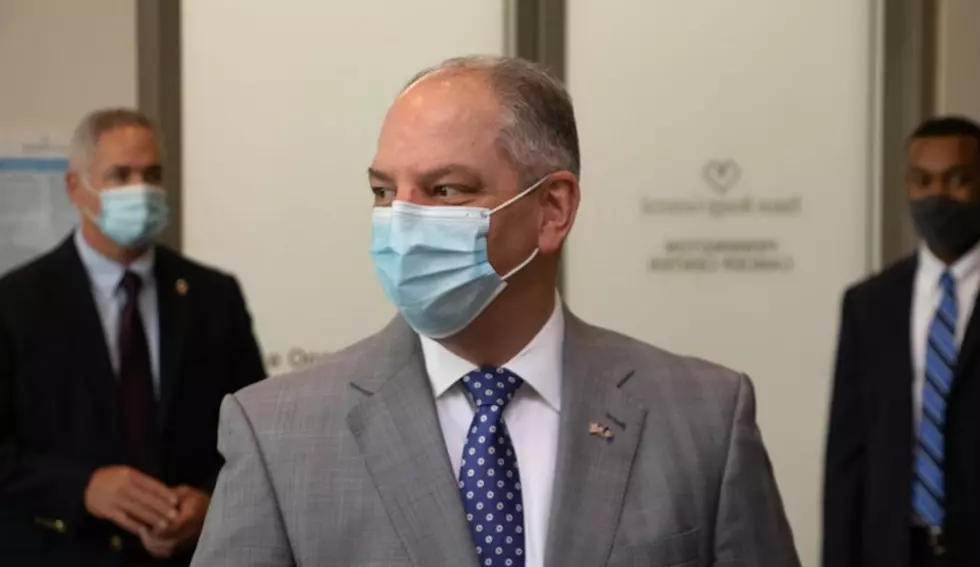 Edwards: Louisiana Doing Well with COVID
Governor John Bel Edwards, Facebook
Louisiana Governor John Bel Edwards' office released a Tweet today congratulating Louisiana for keeping COVID-19 numbers low:
The Tweet, sent out earlier this evening, shows the 10-state region that includes Louisiana. Of those 10 states, Louisiana has the lowest state-wide positivity levels.
With that information comes an "atta-boy" from our governor: keep up the good work.
Some of the responses to the Tweet were on the negative side, but most were supportive of the governor's efforts to mitigate the spread of the coronavirus in Louisiana.
No one wants to have to shut businesses again, so it is up to the citizens of Louisiana to maintain their diligence when it comes to this pandemic: limit your exposure, respect other's spaces, wear a mask, and, if you are not feeling well, stay home.
Oh, one more thing: go get a flu shot.
Coping with Grief During the Coronavirus Pandemic