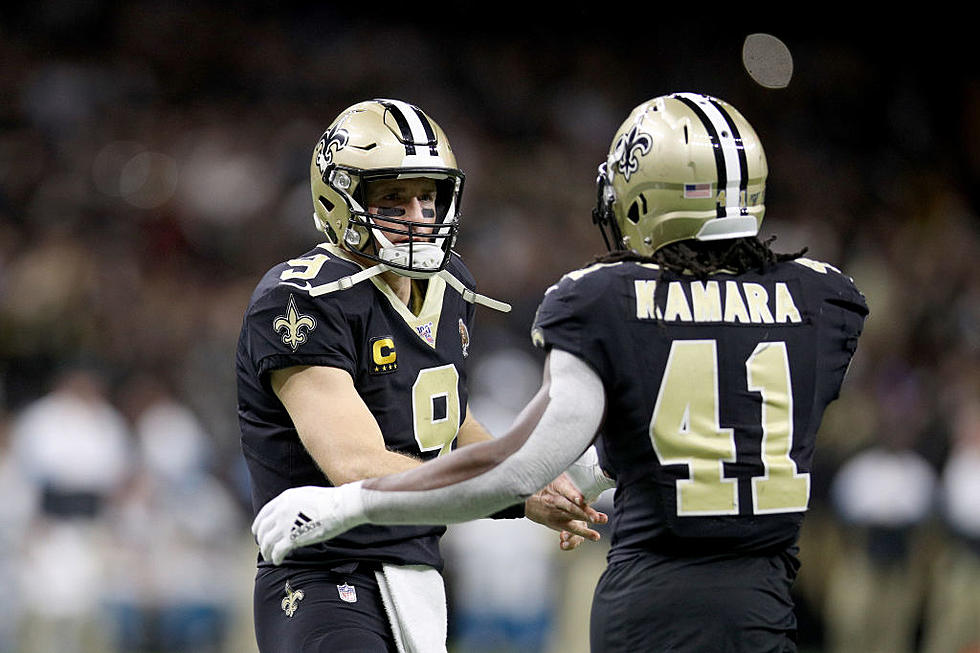 Face Masks Are Mandatory at All Saints Games This Season
(Photo by Chris Graythen/Getty Images)
If Governor Edwards allows fans at sports games this season, it might be a little harder for the refs to hear you yelling at them. Are you excited to get out of the house and see your favorite NFL team this season, provided there even is a season, and your team is selling tickets?
Well, some of you won't be after you hear this: you'll have to wear a mask.
NFL Vice President of Communications Brian McCarthy tweeted the news yesterday:
Some fans are raising heck over this. Not all teams are even allowing fans in their stadium,  but the Atlanta Falcons just announced they'll seat between 10,000 and 20,000 for home games.
It will be interesting to see what happens with the Saints home games. Governor John Bel Edwards said this in a recent press conference:
The fan experience is still not gonna look exactly the same. There are gonna have to be some precautions taken and what those might look like, I don't know.
So, with the governor unsure if he will allow fans at games, will the Saints play their home games in an empty stadium or move temporarily to another state to play their "home games" so they can generate ticket sales? That's the big question right now.
Enter your number to get our free mobile app
Top Ten 2020 NFL Offensive Lines