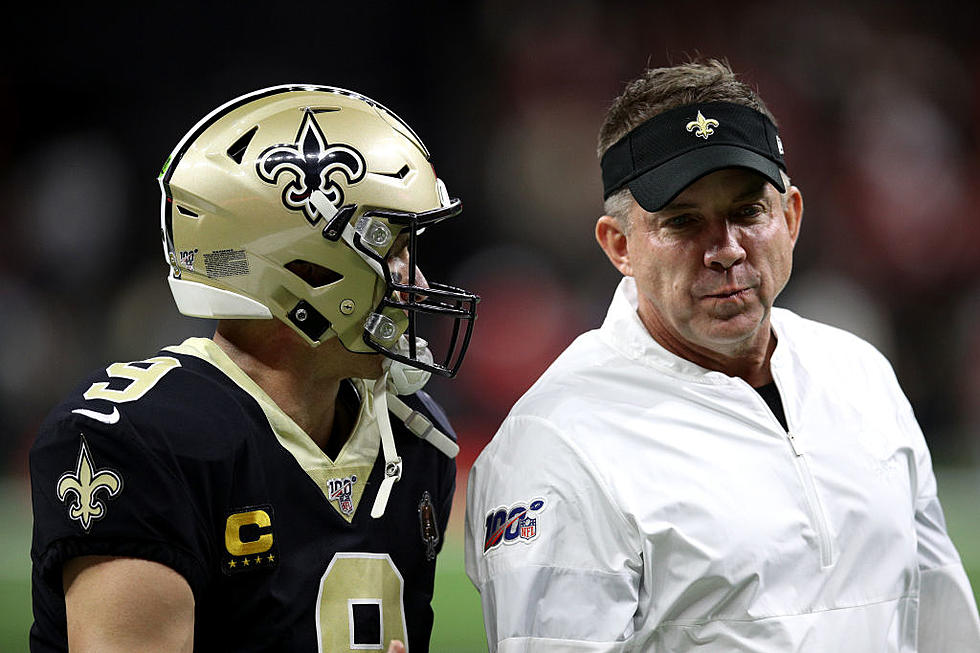 Get Ready for the 2020 NFL Season With New Saints Gear
Getty Images
The NFL season is just about a month away, and what better way is there to get ready than to stock up on some awesome Saints swag?
Yes, it's true. I still have a Saints starter jacket in my closet that I had in middle school. Obviously, it doesn't fit anymore but every time I go to get my clothes for the day, I look at it and smile.
The 2020 season looks, on paper, to be a good one for the Saints. The addition of Emmanuel Sanders on the offense will do one of two things. Either it will stop teams from double-teaming Mike Thomas or it will allow Sanders to have a career season working with single coverage all season long.
Also, I love the addition of Malcolm Jenkins to the defensive secondary. He brings tons of experience, and he was drafted by the Saints so it's also a homecoming for him.
Let's go win a Super Bowl and send Drew out on top!
Get Ready For The 2020 NFL Season With New Saints Gear:
Enter your number to get our free mobile app
Mikey O's Favorite Saints Players