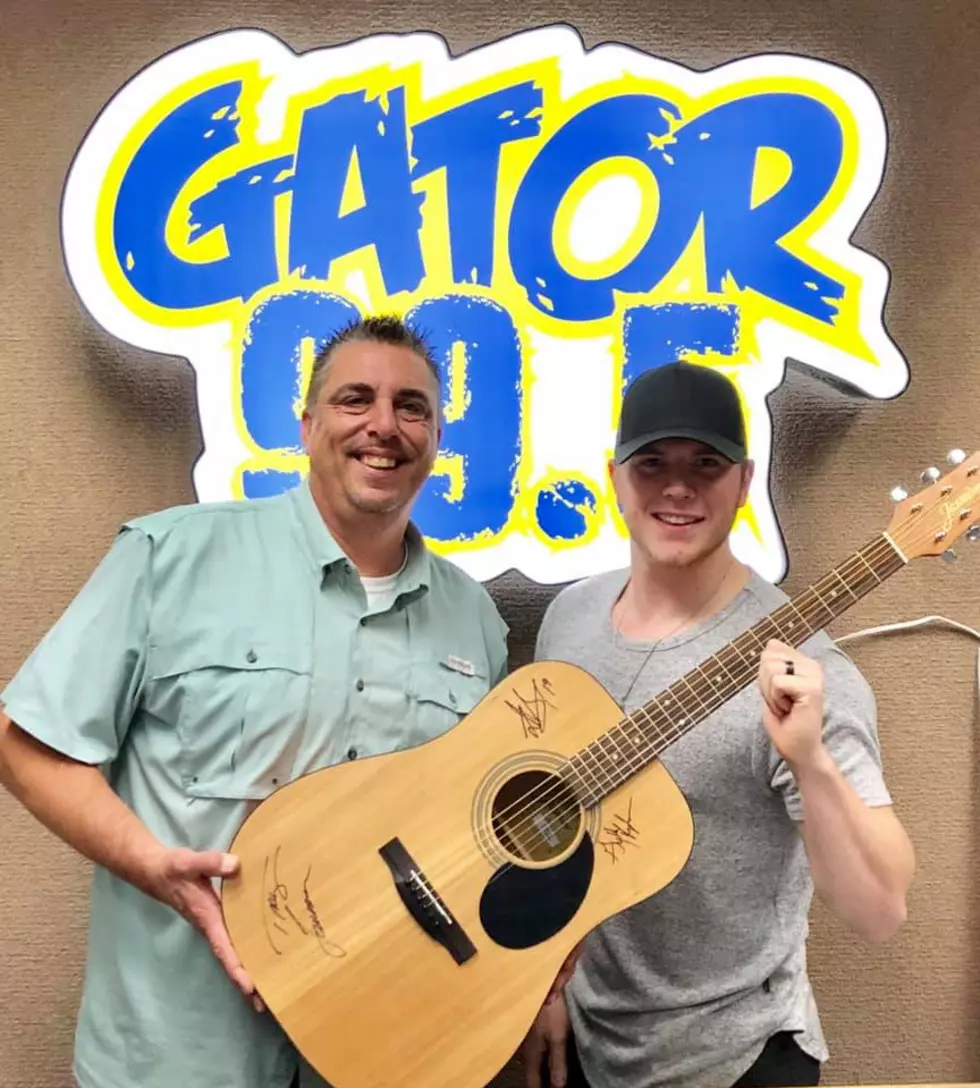 Gyth Rigdon In Studio This Friday — Score Tickets & Backstage Passes To His Sold Out Concert
Mike Soileau and Gyth Rigdon (Photo by TSM)
Southwest Louisiana's own Gyth Rigdon is getting geared up for his sold-out show this Friday night, July 19th, 2019 at Coushatta Casino Resort, and we will have him in the Gator 99.5 Studio Friday morning.
Gyth will be playing a headlining concert here in Southwest Louisiana with special guest and fellow Voice contestant, Andrew Sevener. Of course, we all know now that Gyth was the runner up this season on NBC's The Voice.
We will go Facebook live with Gyth and be giving away floor seats along with meet & greets for the sold-out show while he is here. Want to win? Here is how:
Download our Gator 99.5 mobile app for free. On the front page of the app, there is a CHAT feature. Set it up with your information.
On Friday while Mike and Gyth are on the air and Facebook live, they will ask you a question. When you hear it, open up your Gator 99.5 mobile app and tap the CHAT button to send us the answer. If you're the first person to answer correctly, you will be the winner. You will get two floor seats along with two meet & greets to his sold-out show Friday night at Coushatta!
Make sure to tune in Friday morning with Gyth Rigdon on Gator 99.5.