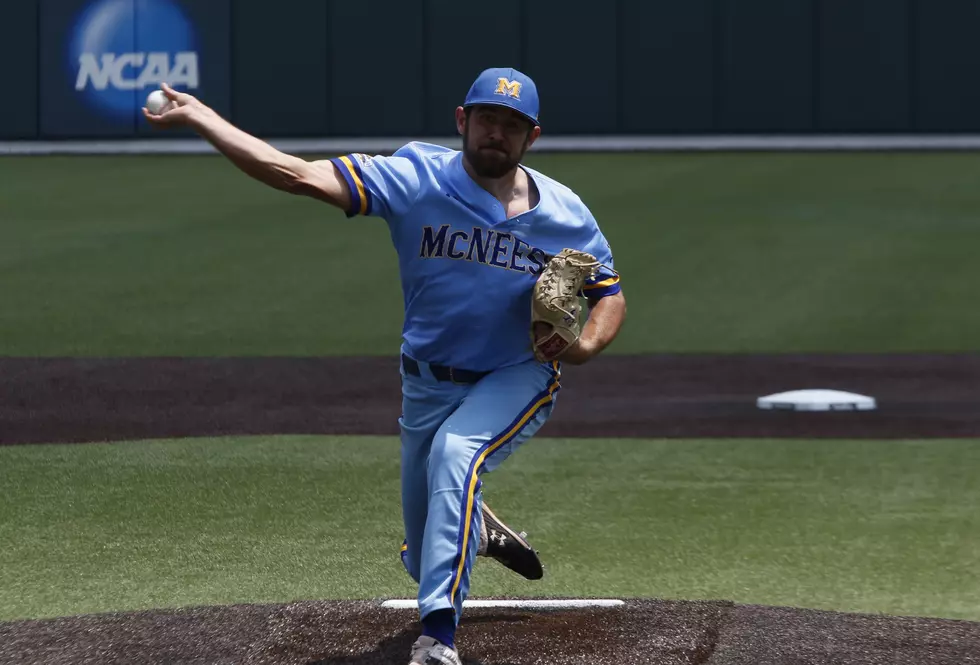 Injuries Play Part in McNeese Junior Rhett Deaton Retiring
Rhett Deaton MSU Pitcher (Provided by Matt Bonnette)
The news was just released by the McNeese Athletic department that, due to injuries, junior pitcher, Rhett Deaton, has decided to retire. Deaton last pitched in the NCAA regional in Nashville against Ohio State. He went five innings in the game.
According to Matt Bonnette with McNeese:
Deaton is listed as a junior on the McNeese roster but has used up five years of eligibility while only suiting up just two seasons due to his injuries.

After missing the entire 2018 season because of a scope of the rotator cuff and labrum after the 2017. He returned in 2019 and was hit right away with a different ailment to the same muscle – a torn rotator cuff.
Deaton suffered a shoulder impingement and micro-tears in the rotator cuff and labrum in the second-to-last game of the season.
Good luck to Deaton in his future. You will always be a Cowboy!