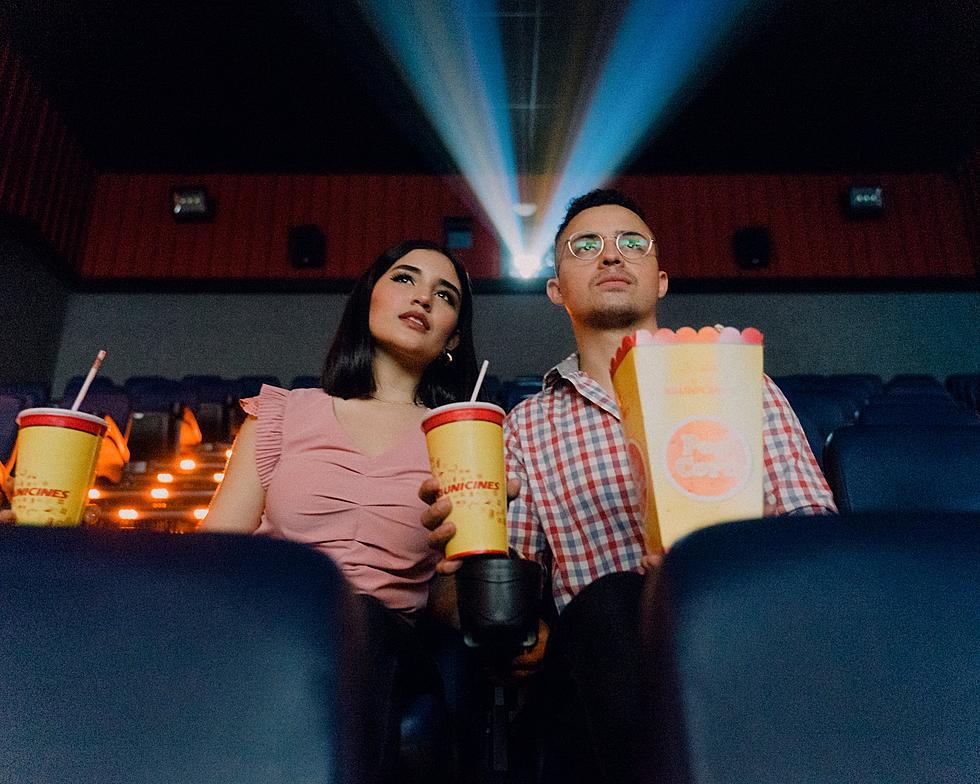 New Movies This Weekend In Lake Charles, Louisiana Theaters
Photo by Felipe Bustillo on Unsplash
If you're looking for something to do with your family and friends this weekend, we got some new movies you should check out at Lake Charles theaters.
I can smell the buttered popcorn now and taste the Jujubes as I mentally lean back in the seat at the bistro movie theater.
New Movies Showing In Lake Charles Theaters This Weekend:
1. The Marvels (PG-13)
Carol Danvers aka Captain Marvel has reclaimed her identity from the tyrannical Kree and taken revenge on the Supreme Intelligence. But unintended consequences see Carol shouldering the burden of a destabilized universe. When her duties send her to an anomalous wormhole linked to a Kree revolutionary, her powers become entangled with that of Jersey City super-fan, Kamala Khan aka Ms. Marvel, and Carol's estranged niece, now S.A.B.E.R. astronaut Captain Monica Rambeau. Together, this unlikely trio must team-up and learn to work in concert to save the universe as "The Marvels."
2. Priscilla (R)
When teenage Priscilla Beaulieu meets Elvis Presley at a party, the man who is already a meteoric rock-and-roll superstar becomes someone entirely unexpected in private moments: a thrilling crush, an ally in loneliness, a vulnerable best friend. Through Priscilla's eyes, Sofia Coppola tells the unseen side of a great American myth in Elvis and Priscilla's long courtship and turbulent marriage, from a German army base to his dream-world estate at Graceland, in this deeply felt and ravishingly detailed portrait of love, fantasy, and fame.
3. Journey To Bethlehem (PG) - showing only at the Prien Lake Mall location
A young woman carrying an unimaginable responsibility. A young man torn between love and honor. A jealous king who will stop at nothing to keep his crown. This live-action Christmas musical adventure for the entire family, weaves classic Christmas melodies with humor, faith and new pop songs in a retelling of the greatest story ever told, the story of Mary and Joseph and the birth of Jesus. A unique new entry into the collection of holiday classic movies, this epic Christmas musical is unlike any before it.
Movies Still Showing In Lake Charles Theaters This Weekend:
1. Whatever Happens (R)
Two ex lovers, Bill (David Duchovny) and Willa (Meg Ryan) get snowed in at a regional airport overnight. Indefinitely delayed, Willa, a magical thinker, and Bill, a catastrophic one, find themselves just as attracted to and annoyed by one another as they did decades earlier. But as they unpack the riddle of their mutual past and compare their lives to the dreams they once shared, they begin to wonder if their reunion is mere coincidence, or something more enchanted.
2. Five Nights at Freddy's (PG-13)
The film follows Mike, a troubled young man caring for his 10-year-old sister Abby, and haunted by the unsolved disappearance of his younger brother more than a decade before. Recently fired and desperate for work so that he can keep custody of Abby, Mike agrees to take a position as a night security guard at an abandoned theme restaurant: Freddy Fazbear's Pizzeria. But Mike soon discovers that nothing at Freddy's is what it seems.
3. Killers of the Flower Moon (R)
Based on David Grann's broadly lauded best-selling book, "Killers of the Flower Moon" is set in 1920s Oklahoma and depicts the serial murder of members of the oil-wealthy Osage Nation, a string of brutal crimes that came to be known as the Reign of Terror.
4. Freelance (R) - only showing at the Prien Lake Mall
Fresh off his role in Teenage Mutant Ninja Turtles: Mutant Mayhem, John Cena stars as an ex-special forces operator who takes a job to provide security for a journalist (Promising Young Woman's Alison Brie) as she interviews a dictator. When a military coup breaks out in the middle of the interview, they are forced to escape into the jungle where they must survive.
5. Taylor Swift | The Eras Tour (NR)
The cultural phenomenon continues on the big screen! Immerse yourself in this once-in-a-lifetime concert film experience, which has a Rotten Tomatoes score of 100%, with a breathtaking, cinematic view of the history-making tour. Find movie showtimes at your theatre and grab tickets today! Taylor Swift Eras attire and friendship bracelets are strongly encouraged!
6. The Exorcist: Believer (R) - showing only at the Bistro location
Sequel to the 1973 film about a 12-year-old girl who is possessed by a mysterious demonic entity, forcing her mother to seek the help of two priests to save her.
7. Paw Patrol: The Mighty Movie (PG)
When a magical meteor crash lands in Adventure City, it gives the PAW Patrol pups superpowers, transforming them into The MIGHTY PUPS! For Skye, the smallest member of the team, her new powers are a dream come true. But things take a turn for the worse when the pups' archrival Humdinger breaks out of jail and teams up with Victoria Vance, a meteor-obsessed mad scientist, to steal the superpowers and turn themselves into supervillains. With the fate of Adventure City hanging in the balance, the Mighty Pups have to stop the supervillains before it's too late, and Skye will need to learn that even the smallest pup can make the biggest difference.
All Our Unanswered Questions From The Marvels
Here's what we're still thinking about after The Marvels...