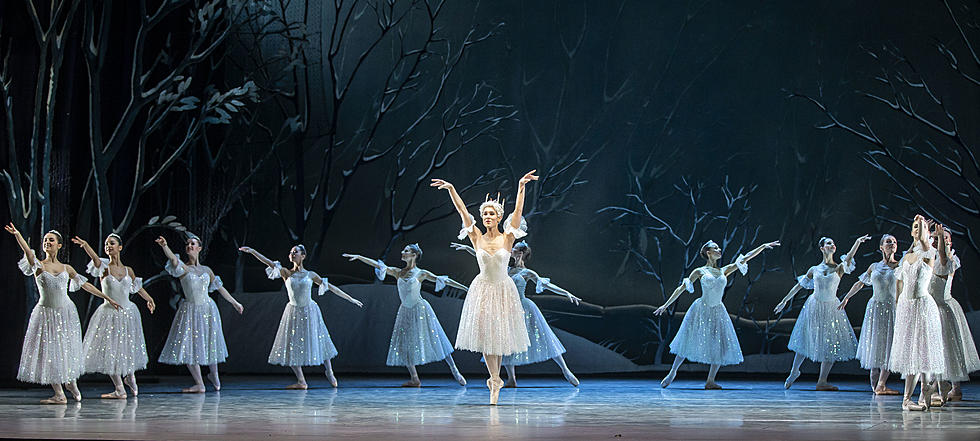 Lake Area Ballet Theatre Presents Nutcracker School Performances
Getty Images
One of the many things to look forward to during the Christmas holiday is celebrating the birth of Christ, gathering together with family, and friends, shopping for loved ones, cooking, and of course eating your favorite meals.
This is also a magical time of year as well! Kids young and old dare to dream of catching Santa planting presents under the tree or winter wonderlands with talking snowmen. The fairytale story of The Nutcracker ballet fits right in with the wonderful holiday spirit that fills us all with joy.
This classic ballet production is a fantasy story of a young girl who gets a magical nutcracker. It comes to life on Christmas Eve. The Nutcracker becomes a hero for protecting the girl and her family from the evil Mouse King. Most people are familiar with this part of the story.
However, there are at least 7 interesting facts about this whimsical ballet classic most people didn't know.
1. The original Nutcracker ballet was choreographed by Marius Petipa and Lev Ivanov with the music score by Pyotr Ilyich Tchaikovsky. The first performance took place in Russia in 1892 and the acting/ballet roles of Clara and The Nutcracker were portrayed by children. It wasn't until years later that adults performed in this ballet. Sadly, Tchaikovsky died several months later.
2. The fairytale is loosely based upon an older, darker storyline of a man that gets turned into a nutcracker by E.T.A. Hoffman.
3. Nutcrackers were given to children as gifts for Christmas. They are part of German customs and traditions. Based upon the folklore idea, they bring home good luck and protect your family.
4. The Nutcracker did not become popular until ballet choreographer George Balanchine, known as the Father of Ballet, did a production in 1954.
5. The twinkling sound heard during "The Dance of the Sugar Plum Fairy" is created with the celesta. It is a lot like a piano. It made a bell-like tone with delicate notes in keeping with the ballet fairy-tale ambiance of "The Nutcracker." They often used children's toys as instruments to keep the theme of it being a children's story.
6. The moral of The Nutcracker ballet is that dreams come true. We must approach life with confidence and be kind to others on purpose.
7. This ballet takes place on Christmas Eve and is perfect for children 5 and up. This is wonderful news because the Lake Area Ballet Theatre is looking for local talent to dance in a ballet or play in an orchestra of upcoming Nutcracker School Performances! To participate or learn more see the flyer below.
Here is another opportunity to see the classic Christmas fairytale! The Nutcracker Ballet production will be live at the Heymann Performance Arts Center in Lafayette this December 10 and 11. Presented by the Lafayette Ballet Theatre, tickets are on sale now. Get your tickets here!
Popular Child Stars From Every Year
Below,
Stacker
sifted through movie databases, film histories, celebrity biographies and digital archives to compile this list of popular pint-sized actors from 1919 through 2021.