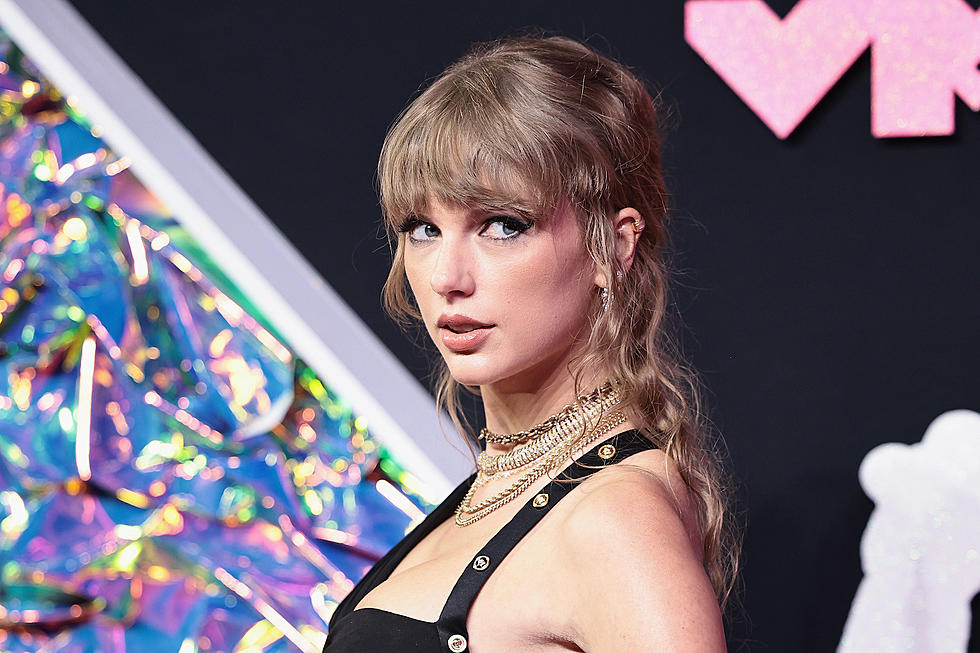 Taylor Swift Postpones a Brazil Show Due to Heat, the Day After a Fan Death
Dimitrios Kambouris, Getty Images
Taylor Swift's Saturday night (Nov. 18) show in Rio de Janeiro, Brazil -- what would have been the second of three Eras Tour stops in the city -- did not go on as planned, thanks to a deadly heat wave.
Before show time, the singer officially postponed the show, saying on her social media that it was simply too dangerous to take the stage due to inclement weather. "I'm writing this from my dressing room in the stadium," she said at the beginning of her announcement.
"The decision has been made to postpone tonight's show due to the extreme temperatures in Rio," Swift continued. "The safety and well-being of my fans, fellow performers and crew has to and always will come first."
Brazil -- which is currently in its spring season, headed towards summer -- is in the throes of record-breaking temperatures this week after the country experienced its hottest July, August, September and October on record, according to The Guardian. On Saturday, the temperature peaked at a scorching 59.7 degrees Celsius (139.5 degrees Fahrenheit), per Reuters.
Swift's postponement also took place one day after a fan died while waiting for the Friday night (Nov. 17) Eras Tour show to begin. The cause of death for that fan -- 23-year-old Ana Clara Benevides Machado -- has not yet been announced, though many onlookers attributed it to extreme heat conditions. NPR reports that the office of Rio's public prosecutor has opened a criminal investigation and that Machado's body is being examined.
Time4Fun, one of the event organizers, shared a social media post (written in Portugese) about the incident. Machado allegedly felt unwell at the venue and was treated by first responders before being transferred to Salagdo Filho Hospital, where she died. A statement from Brazil's Ministry of Culture reports that she suffered cardiorespiratory arrest.
Multiple social media reports from fans who attended Swift's show on Friday night attested to the sweltering conditions in the stadium, that fans were not allowed to bring water inside the venue and that many were not able to procure water once they had arrived at their seats.
A fan-recorded video also shows Swift stopping her show to direct staff toward audience members in need of water, as fans chant "Water!" in the background. In another clip, Swift tosses a bottle of water out into the audience towards someone who needs it.
On Friday, Swift issued a statement about Machedo's death on Instagram Stories. "I can't believe I'm writing these words but it is with a shattered heart that I say we lost a fan earlier tonight before my show," she wrote. "I can't even tell you how devastated I am by this."
The singer also said that she had "very little information" about the loss as of the time of writing, and warned her fans that she would not be able to talk about Machado's death onstage "because I feel overwhelmed by grief when I even try to talk about it.
"I want to say now I feel this loss deeply and my broken heart goes out to her family and friends," Swift concluded. "This is the last thing I ever thought would happen when we decided to bring this tour to Brazil."
Swift hasn't officially announced a rescheduled date for the Saturday night show; however, a Twitter post from Time4Fun states that the show has been rescheduled for Monday (Nov. 20.)
PICTURES: See Opening Night of Taylor Swift's Eras Tour
Taylor Swift
kicked off her much-anticipated
Eras Tour
on Friday night (March 17) with a performance in Glendale, Ariz., celebrating her first return to the stage in five years with a three-hour-plus, 44-song set that spanned her entire career.
Gallery Credit: Sterling Whitaker