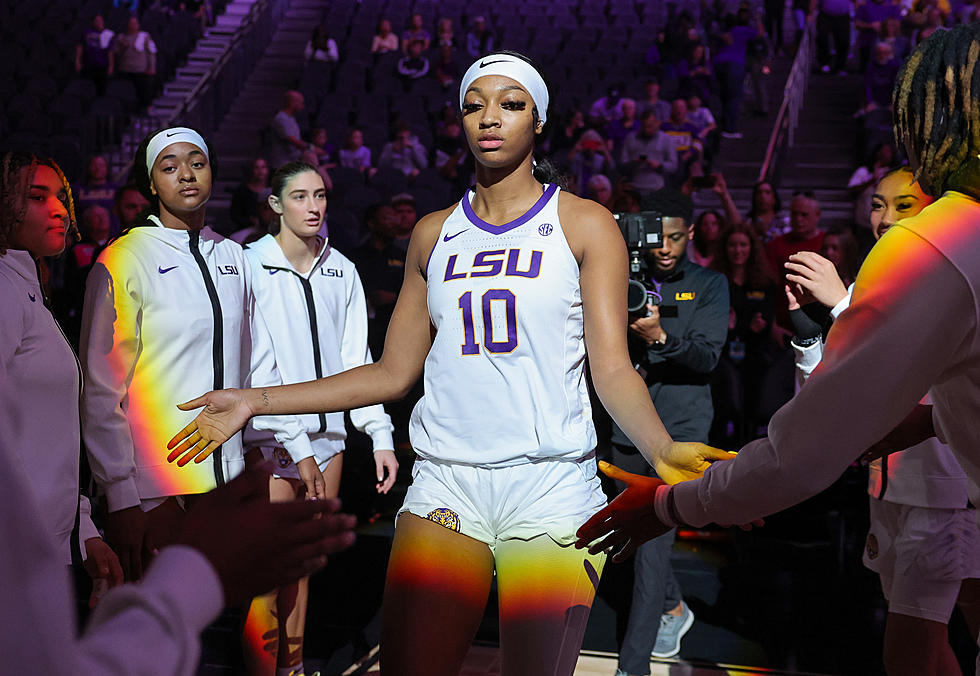 LSU Star Angel Reese Speaks Out Amid Rumors of Suspension Due to Low GPA
Getty Images
The Louisiana State University (LSU) women's basketball team has been surrounded by swirling rumors and speculation regarding the status of their star player, Angel Reese.
UPDATE:
Angel Reese has broken her silence, asking followers not to believe everything they may be reading about her.
ORIGINAL STORY:
Recently absent from the team, Reese's situation has been a topic of intense debate and online drama, especially following a social media exchange between her mother and the mother of teammate Flau'jae Johnson.
Reports from LSU Tiger TV and OutKick indicate that Reese's suspension is allegedly due to a low GPA, a detail that surfaced amidst a social media spat involving grammatical errors and academic performance. Notably, former LSU basketball players Alexis Morris and Jasmine Carson were mentioned in relation to this unfolding drama.
Despite the rumors, Angel Reese has actively shown her support for her team through Twitter, steering clear of directly addressing the allegations. LSU's head coach Kim Mulkey commented on Reese's absence, expressing hope for her return but refraining from delving into the specifics of the situation. Mulkey's response, often characterized by a certain sass, did not clarify whether the decision for Reese to step away was her own.
The timing of Reese's departure is noteworthy, coming just three days after she was benched for the entire second half during LSU's victory over Kent State. Despite a strong performance with 11 points and five rebounds in limited playtime, Reese did not return to the court, a move Mulkey attributed to a "coach's decision."
Outside the court, Reese has been active on social media, including posting a TikTok video featuring a slideshow of roses sent by her boyfriend, Cam'Ron Fletcher, a player for FSU basketball. The caption of the video reflects a personal sentiment from Reese, thanking Fletcher for his support during challenging times.
Social media commentary on the situation has been mixed, with some criticizing Reese's actions and lifestyle, while others point out the common struggles students face in balancing academics and athletics. Some comments also raise questions about the responsibilities of coaches in such situations, and the pressures that come with being a high-profile student-athlete.
As the story continues to unfold, fans are hoping for further clarification on Angel Reese's status and the future of her participation with the LSU Tigers women's basketball team.
We will update this story as more details are confirmed.
LOOK: The most famous actress born the same year as you
Many of the actresses in this story not only made a name for themselves through their collection of iconic performances, but also through the selfless, philanthropic nature with which many of them approached their stardom. In an age of flipping the script on societal norms, many of these actresses are using their voices and platforms to be advocates for those who are otherwise unheard.
Gallery Credit: Ben Wittstein