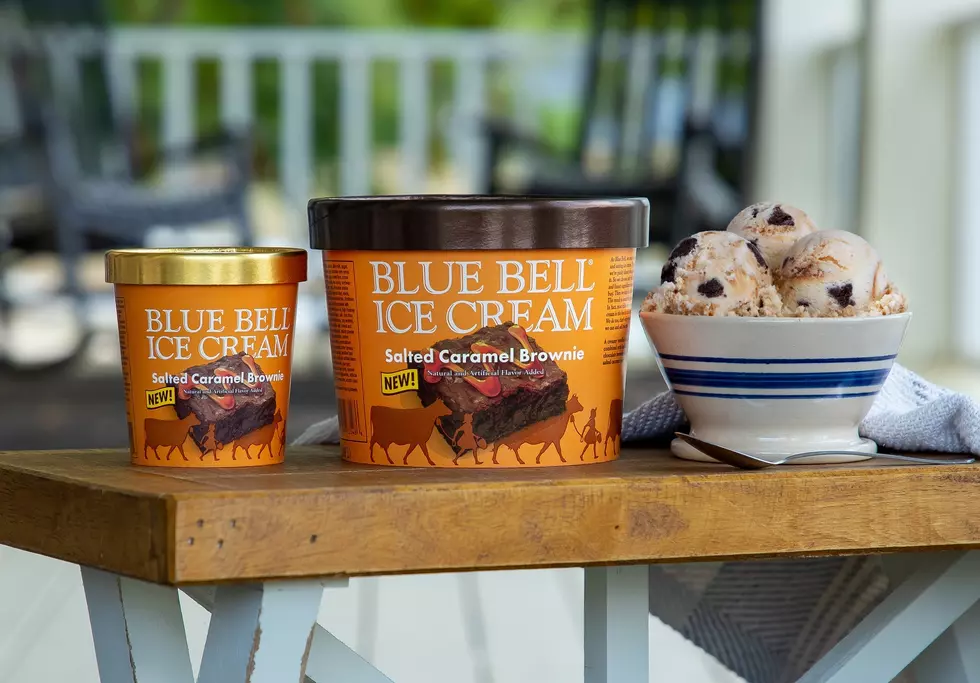 Just Give Up Your Diet. Blue Bell Introduces ANOTHER Flavor
Blue Bell Ice Cream
I don't know who is coming up with all of these flavors at Blue Bell Ice Cream all of a sudden, but they're certainly doing the most this year. The Texas-based creamery has not slapped us with yet another flavor to fall in love with just in time for the season.
Salted Caramel Brownie. Yep, you had me at salted! Blue Bell announced their newest flavor is now available in stores for you to try. The Salted Caramel Brownie Ice Cream features their creamy vanilla ice cream married with chocolate brownies and of course a salted caramel swirl.
Blue Bell says the newest flavor is now available in stores, but I have yet to find any reviews of it. Guess we will just have to try it at our own risk. It's a sacrifice I think we can all justify making. The flavor is available in half-gallon and pint sizes and is only here for a limited amount of time.
LOOK: These Are the 50 biggest retailers in America