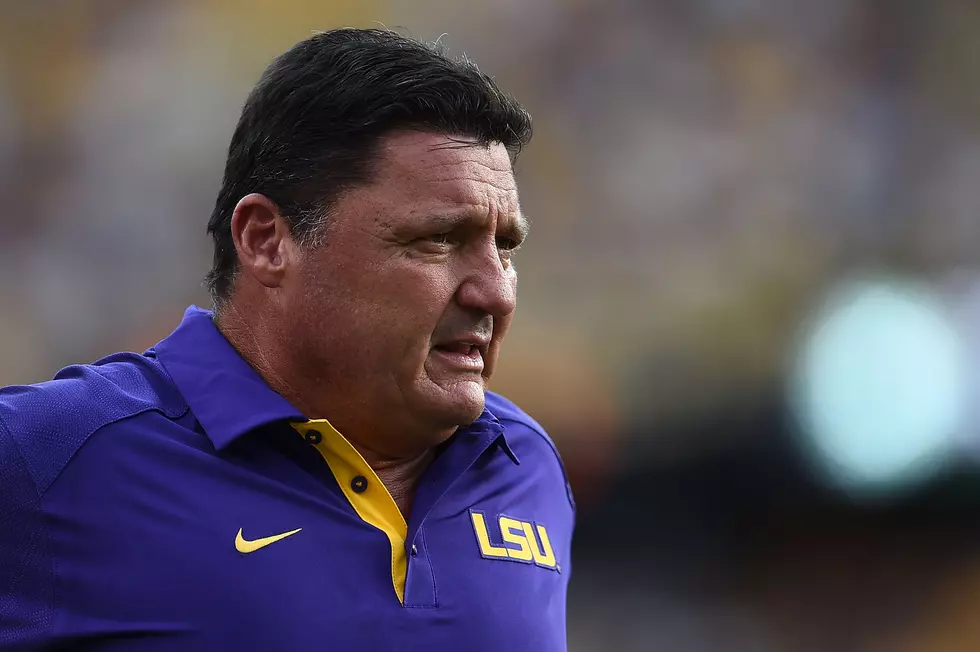 LSU, Ed Orgeron Heading Towards Contract Extension
Getty Images
Good news LSU fans, everyone's favorite cajun is sticking around for a while!
I cannot possibly stress enough how much I love coach Ed Orgeron. Many of you may not know this about me, but several years ago, I worked on the Tim Brando Show which was simulcasted daily on the CBS Sports Network as well as SiriusXM. During the years i worked on the show, I was blessed with coming in contact with many of the highest profile athletes and figures in sports.
Many of them were very nice, but absolutely none of them were as nice as Ed Orgeron. When Coach O took over as the interim head coach for USC, he quickly became a staple on our show. He, unlike many, made himself available at the drop of a hat, partly because of his great relationship with Tim, but also because he's simply that nice of a guy.
Years later, after he got the LSU job, I called him to congratulate him after not speaking with him for years, yet he answered the phone as if we had been friends and talking regularly this entire time. Simply put, I absolutely love Coach O, and LSU is beyond lucky to have him.
Having said that, new reports show that Orgeron and the Tigers are closing in on a contract extension. As of right now, O is signed through 2021.
GEAUX COACH O AND GEAUX TIGERS!