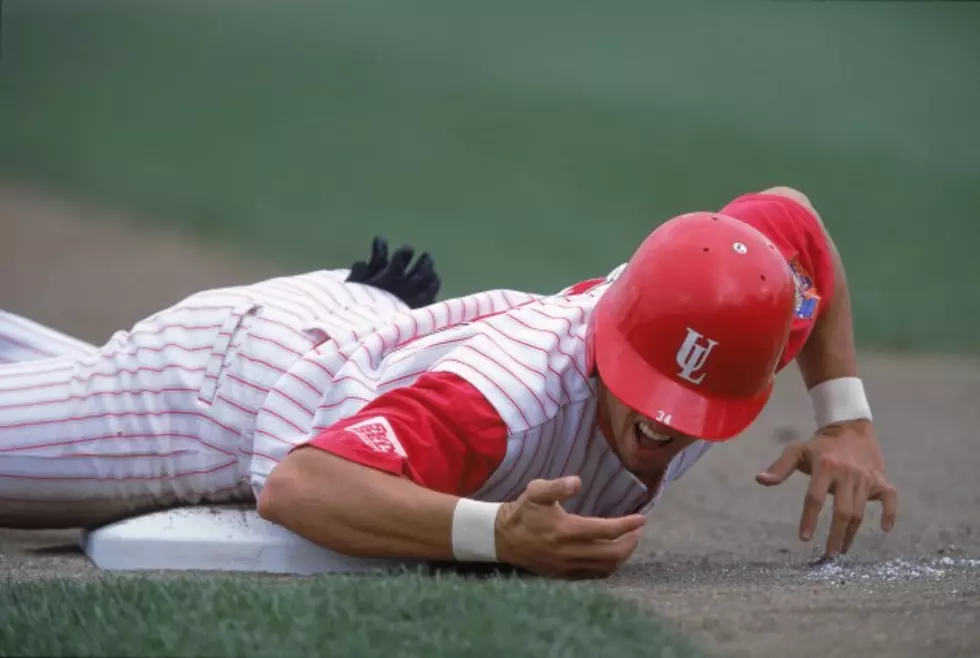 LSU & Ragin' Cajuns Baseball Face Off In Lafayette This Wednesday
Getty Imagesw
The college baseball season began this past weekend with all our favorite Louisiana schools seeing action as LSU, McNeese, and the Ragin' Cajuns began their 2021 seasons. Some of the teams saw success in the opening weekend while others struggled a little.
The McNeese Cowboys went to Tuscaloosa to take on Alabama and were swept in all three games. They will play again this coming weekend when they play a four-game series with Prairie View.
The LSU Tigers split a two-game series with Air Force to start the season at 1-1 on the year. LSU will play Louisiana Tech today at 5:00pm before getting set for the big match-up with the Ragin' Cajuns Wednesday.
The Cajuns won two of three from Tulane over the weekend to start the season at 2-1. The Cajuns will take on Louisiana Tech Tuesday before hosting LSU on Wednesday.
The LSU-Cajuns baseball game is always one of those games that fans mark on their calendars every season. McNeese baseball fans do the same when the Cowboys take on LSU every season.
It's just one of those games. For Cajuns fans, this is a chance for their team to flex their muscles and show they can hang with a big-time baseball program like LSU. It's even a bigger game when teams like the Ragin' Cajuns or McNeese get to host the game at their home ballpark.
McNeese is scheduled to face LSU later in the season on April 6 but that game will be played in Baton Rouge this year.
The Tigers travel to Lafayette to take on the Cajuns this Wednesday in the I-10 showdown. The game is set to start at 6:00pm.
CHECK IT OUT: 100 sports records and the stories behind them