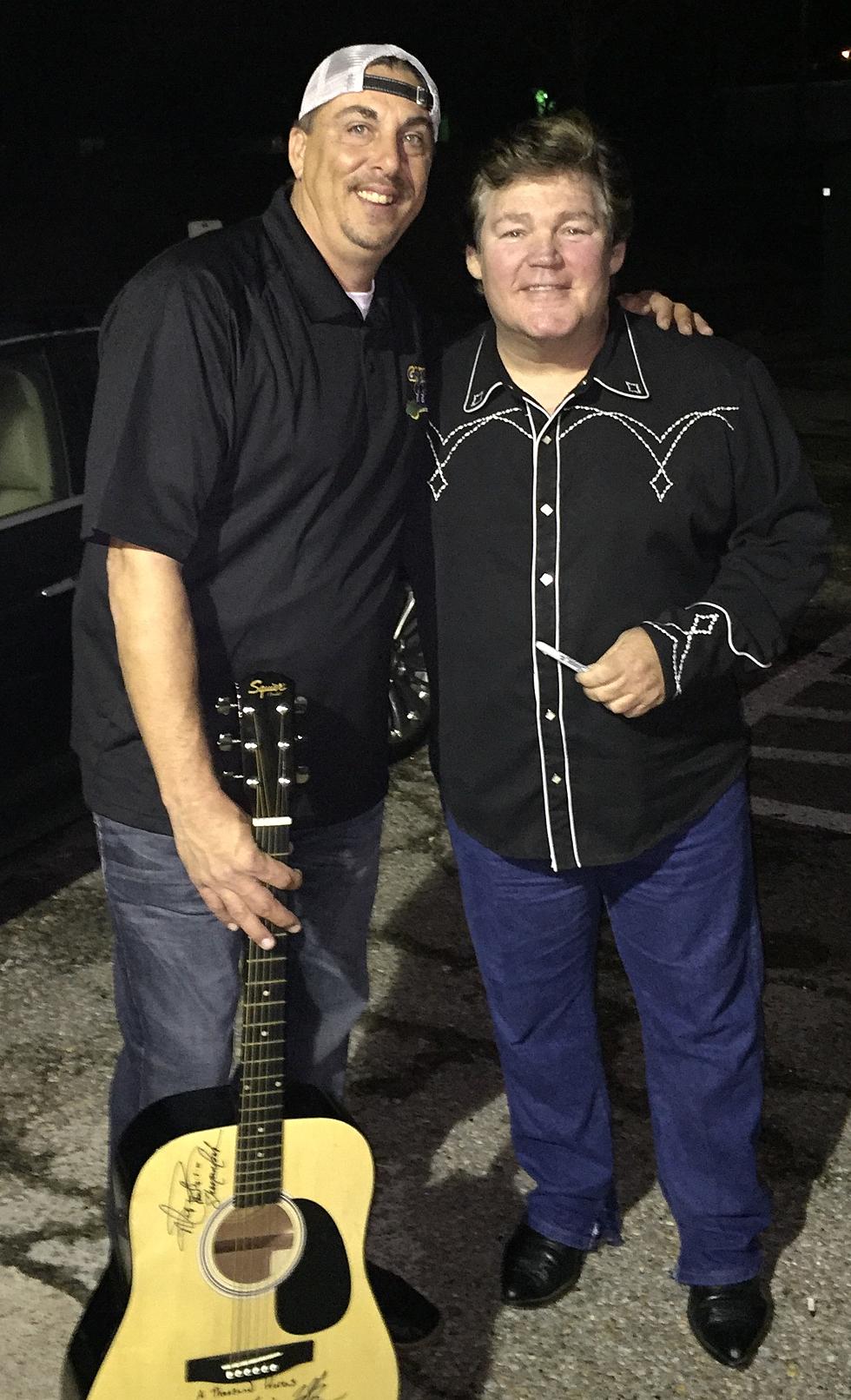 Marty Raybon From Shenandoah Joins Gator Morning Show Tomorrow
Mike Soileau and Marty Raybon (Photo by TSM)
The lead singer of the legendary country super group Shenandoah will join Mike & Kassie tomorrow morning Dec. 4th.
We will talk with Marty about their big upcoming show at the Golden Nugget this Friday night December 6th, 2019.
Marty Raybon and the band have been rolling out great country for years when the band started in 1984.  The band who is from Muscle Shoals, Alabama has several big hits that have become legendary country hits.
Ghost In This House, The Church On The Cumberland Road, Sunday In the South, Two Dozen Roses, and Next To You Next To Me just to name a few.
You can also win tickets to the show so listening up tomorrow morning.