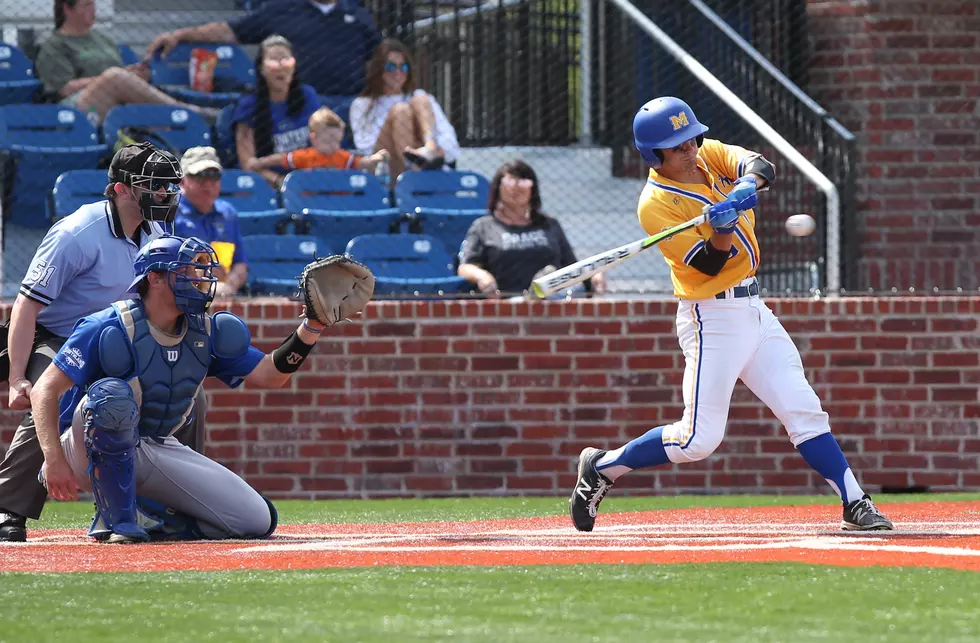 McNeese Baseball Hits The Field To Start Practice
McNeese Baseball (Photo provided Matt Bonnette MSU)
Major league baseball just came to an end, but college baseball is just getting started. The Pokes 2020 baseball season came to an end early this year due to the COVID-19 outbreak.
The Cowboys only got to play 17 games in 2020. They finished the early season at 10-7 and were 9-5 at home at Cowboy diamond. The Cowboys were about to start Southland Conference play and take on the Lamar Cardinals until everything got shut down.
The Pokes baseball squad is now focusing on the 2021 season and hit the diamond yesterday for their first practice. Unfortunately, it wasn't at Cowboy diamond due to all the damage the park got from Hurricanes Laura and Delta, so McNeese had to borrow another field to start practice.
Yesterday, the Cowboys hit the filed at Sam Houston High School in Moss Bluff for their first practice. The baseball team will practice for three weeks until right up to the Thanksgiving holiday. They plan to hold their workouts at Sam Houston High School in Moss Bluff and also at the Barbe High.School baseball field in Lake Charles.
Coach Justin Hill says he is happy to have the guys back together and the team back on track to a new season Matt Bonnette with MSU told us Coach Hill said,
The best thing we can do is simply get out on the field together and play baseball," he said. "We need to spend as much time together as we can. The baseball stuff will work itself out - we need to get to know each other, see how we can help our players improve, and set them up for success in the spring. The path may have changed, but the goal remains the same."
The Cowboys and the McNeese athletic department are finalizing the 2021 baseball schedule. When it is finished, they will release it for the fans to see and let us know about tickets.
Enter your number to get our free mobile app
The Impact of Hurricane Laura on Lake Charles