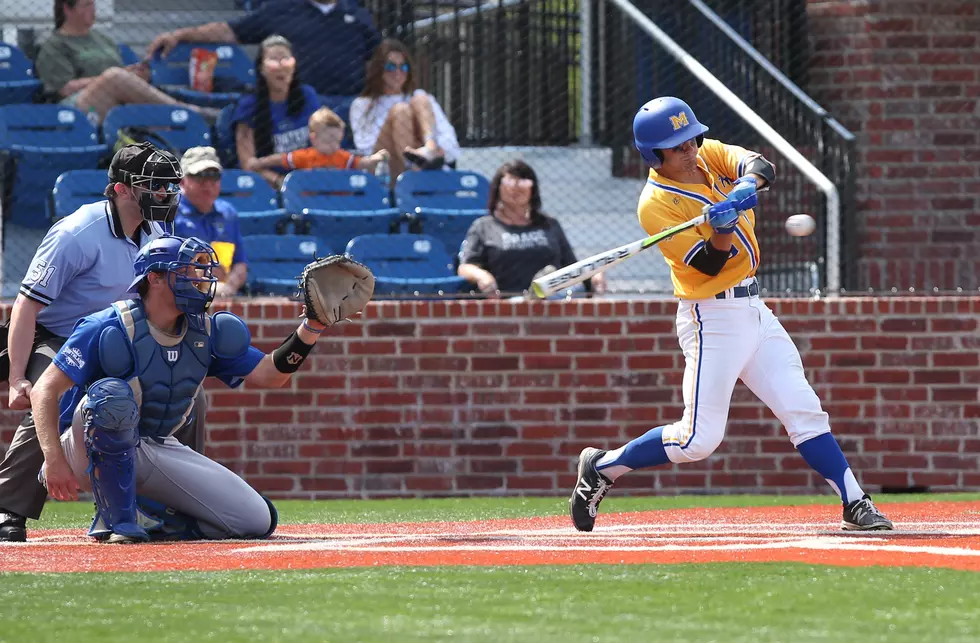 McNeese Baseball Is On Fire And Here's Why
McNeese Baseball (Photo provided by Matt Bonnette SID MSU)
Have you been keeping up with the McNeese Cowboys baseball team lately? If you haven't, you're missing out because the team is on fire!
The Cowboys have won seven straight games and 12 out of their last 13 games. Their last loss was against the Ragin Cajuns of Louisiana Lafayette on March 8th.
Their winning streak started on February 28th when they beat the Ragin Cajuns in Lake Charles. Since then not only have they been winning their games, they have been winning convincingly.
The opponents they are beating are scoring no runs or maybe one or two runs that is it. The Cowboys are blowing out most of their opponents.
The pokes are 15-5 on the season and like we said they have won 12 of their 13 games and they are on fire. The Cowboys will be looking to keep their winning streak going tomorrow night here in Lake Charles.
The Pokes will welcome the Houston Cougars into Lake Charles. The Cougars are 8-11 on the season and have lost four out of their last seven games. On the flip side of that is that Houston has won their last three games so they are looking to keep their winning streak going too.
The pokes and Cougars lock up Tuesday night, March 21 here in Lake Charles at Joe Miller Ballpark. The First pitch is set for 6:00 pm. Get your tickets at the Jack Doland field house or by calling 337-562-4MSU.
Famous McNeese Alumni