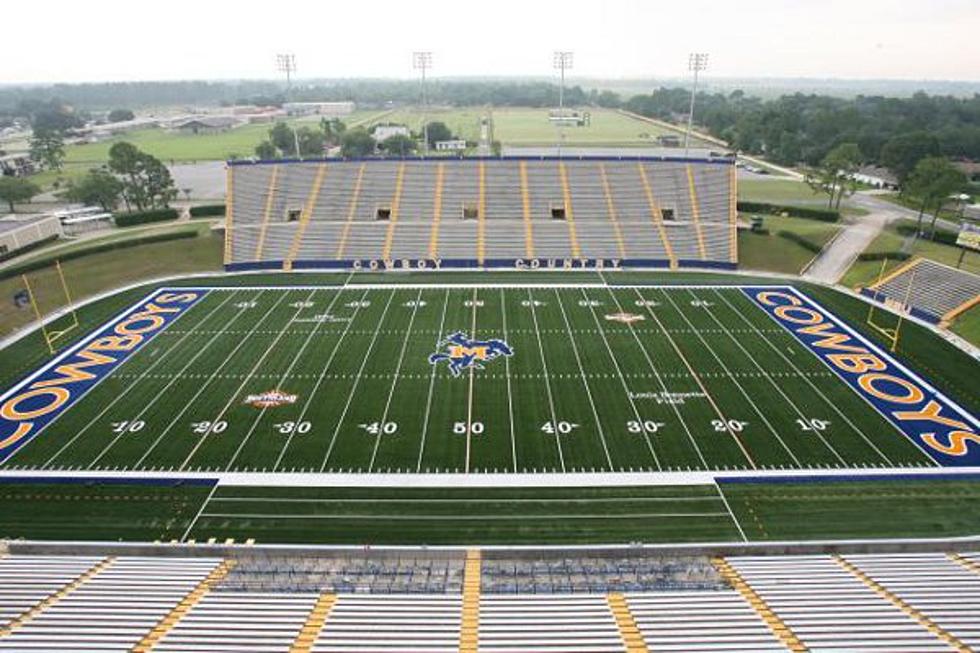 McNeese Football To Host Southern in 2019
McNeese Football Stadium (Photo provided by Matt Bonnette MSU)
The McNeese Athletic department announced today that the McNeese Cowboys football team with host Southern in Lake Charles in 2019.
This is huge for the football program to have a huge inner-state team of the caliber of Southern to come to Lake Charles and play on the pokes home turf.
The first even meeting between the pokes and Southern was in 2004 where the Cowboys beat the Jaguars 35-18.  This will be the first time that Southern has come to Lake Charles to play McNeese.
Matt Bonnette with MSU said that the the deal was just completed and signed by both Athletic Directors and now it is official.
The game will be played on Saturday, August 31st, 2019 at Cowboy Stadium.