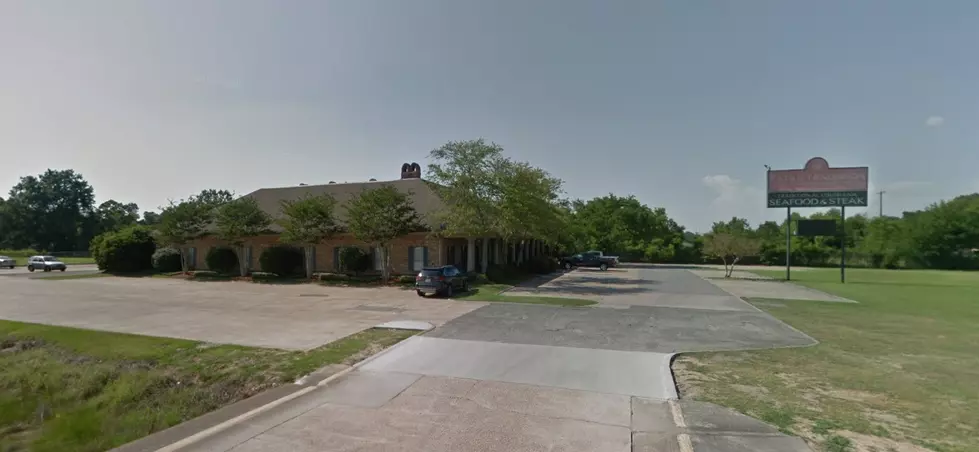 Pat's Of Henderson In Lake Charles, Louisiana Reopening Soon
Google Maps
Pat's of Henderson has been a staple of Lake Charles cuisine since 1982.
Just like everyone else in SWLA, Pat's sustained extensive damage from Hurricanes Laura and Delta. Now after almost two years after landfall, their close to reopening their doors.
I was browsing through my Facebook news feed and I noticed a post from Pat's of Henderson saying they were hiring staff for the restaurant.
So, not only is this exciting news to all of us who have missed Pat's, but it's also great news for people looking for a great place to work.
Pat's of Henderson has a long history, over five decades, of providing a wonderful dining experience for their patrons. Here's an excerpt from their website:
Our family legacy was born in 1948, when Agnes and Pat Huval opened their first steak and seafood restaurant in the small town of Henderson, Louisiana. In 1982, the Huvals' daughter and son-in-law, Nancy and Ricky Perioux, became the caretakers of the legacy when they built their own Cajun restaurant in Lake Charles.
Earlier in April, they posted on Facebook that they had put up their new sign:
It looks like we're a few months away from Pat's opening or sooner. I've reached out to them by phone and on Facebook to see if they could give me an estimated date on when their restaurant would be reopening. I got a response on Facebook saying that the restaurant hopes to reopen at the end of June or early July.
I personally can't wait to order their Char-Grilled Oysters, Crawfish and Catfish Etouffee, and bread pudding. It's my go-to whenever we eat at Pat's.
Eight Signature Louisiana Dishes
Top Ten Louisiana Cities To Retire In