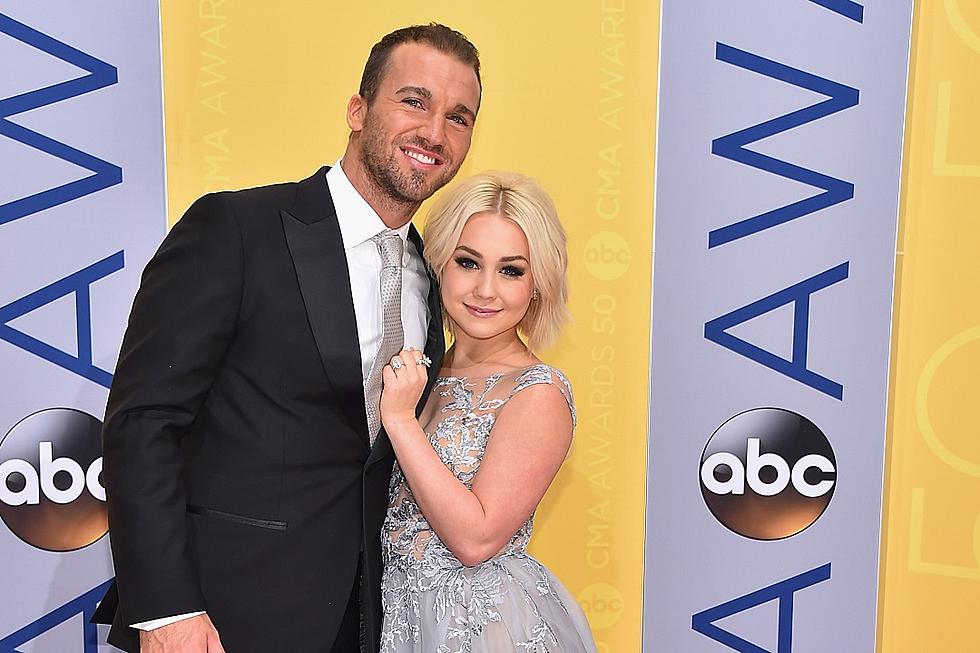 RaeLynn Woodward + Josh Davis — Country's Greatest Love Stories
Michael Loccisano, Getty Images
On Feb. 27, 2021, RaeLynn Woodward and her husband, Josh Davis, are celebrating four years of wedded bliss. The couple originally met in 2012, in church, and although they certainly felt a spark, they didn't jump into a serious relationship right away.
"We went to this wedding, our friend's wedding, a couple weeks later and kind of hit it off," RaeLynn tells The Boot. "We dated for a little bit, and then we didn't know. We knew we really liked each other, but we weren't sure about it, so we were just friends for about a year, and then we realized we really loved each other."
Of course, the road to happiness hit a few bumps along the way, as RaeLynn details in her 2017 song and video "Lonely Call." It's a true story based on a time when the couple was on a break.
"We dated for eight months and broke up ... the song is verbatim how I felt," she tells Entertainment Tonight. "I remember him calling me one night, and he wasn't being mean or anything like that -- when you're together and you're so in love, you want to call the person even if you're not together. I was like, 'I'm not your lonely call! I'm a Texas girl! I'm gonna be this and this and this.'"
Thankfully, Davis has a sense of humor about "Lonely Call": "Every time [Josh] hears it, he just laughs," RaeLynn adds. "He goes, 'I always regretted breaking up with you, but listen, you wouldn't have gotten any of these songs if I didn't do it.' I was like, 'Whatever!'"
An ex-minor league baseball player, Davis certainly proved his love for RaeLynn while proposing to her in October 2015: He planned a surprise scavenger hunt, which ended with him giving her a ring at Belmont University, the site of their first smooch.
"He told me we were going on a business dinner with him and his boss. He told me to get super dressed up and wear something I like," she explains to The Boot. "I should have taken that as a clue, but I didn't, because I'm blond.
"I went downstairs, and he had clue one waiting there," RaeLynn continues. "I walked outside to find that my best friend was sitting in the front seat of my car, and she was like, 'Get in. We're going on a scavenger hunt.' And then I started crying, because I knew what was about to happen."
The couple opted for a big wedding in Nashville, Us Weekly reported at the time. Three hundred people — in addition to a wedding party with 17 bridesmaids — gathered at a barn decked out in a "whimsical, woodland theme," including moss and succulents. The food menu was full of Southern specialties, including barbecue chicken, pork chops, corn cakes, shrimp and grits, green beans and mac and cheese.
"My main thing was I just wanted everybody to have a good time, you know," RaeLynn tells Us Weekly. "I wanted to make sure we had the best DJ in town. And I love table decorations. I want every table to have its own little thing. So that's my main thing is I just want to create a cool atmosphere."
Post-marriage, the couple's relationship has also faced some tough tests, including Davis enlisting in the military and leaving for basic training in February of 2017.
"My husband has always supported me in everything that I've wanted to do," RaeLynn wrote alongside an Instagram post announcing the news. "Saying I'm proud doesn't scratch the surface of how I feel. I love his heart and the man that he is more and more every single day. I married up in every way."
Indeed, it's clear that their unshakable bond — and obvious affection — will no doubt keep their marriage strong, no matter what obstacles they're facing.
"The best part about being with someone like my husband Josh is the fact that he is a prime example for not settling," she told ET in 2017. "Josh and I always enjoy giving our friends relationship advice and helping them decide when someone isn't worth that late-night call."