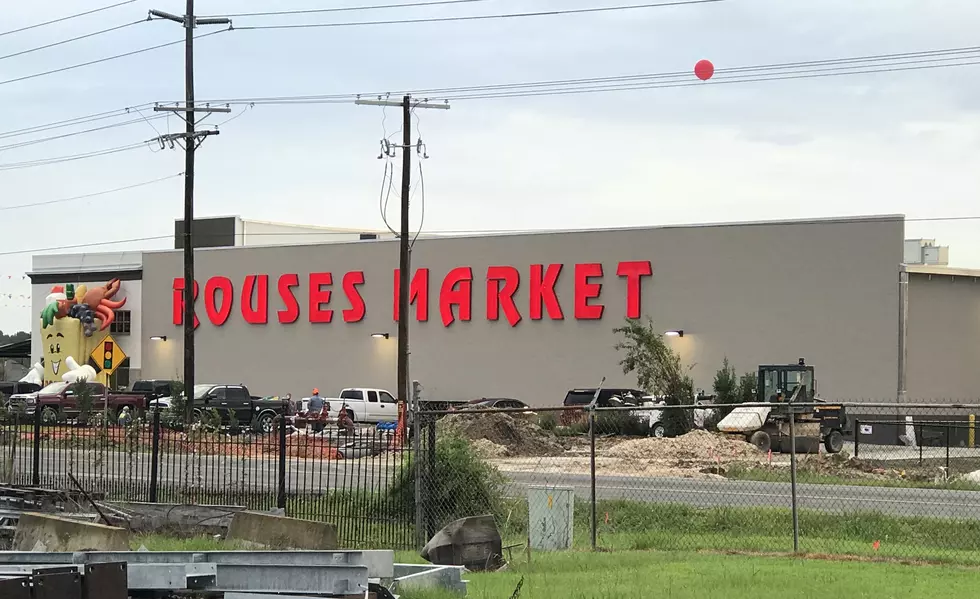 Rouses Market Breaks Ground On New Lake Charles Location
Rouses Market in Sulphur (Photo by Ricky Young For TSM)
There has been speculation on if or when would the new location of Rouses Market start construction in Lake Charles.
Well, the grocery chain made it official on their Facebook page Friday, announcing they have finally broken ground on their newest location in Southwest Louisiana.
There are already two locations of the grocery store chain in the lake area. One is located on Highway 27 in Carlyss while the other is in Moss Bluff on Highway 378.
Rouses said the new store will be located on the corner of Nelson Road and Ham Ried Road in South Lake Charles and will be a 44,000 square facility. The projected opening date for the Lake Charles location is the fall of 2020.