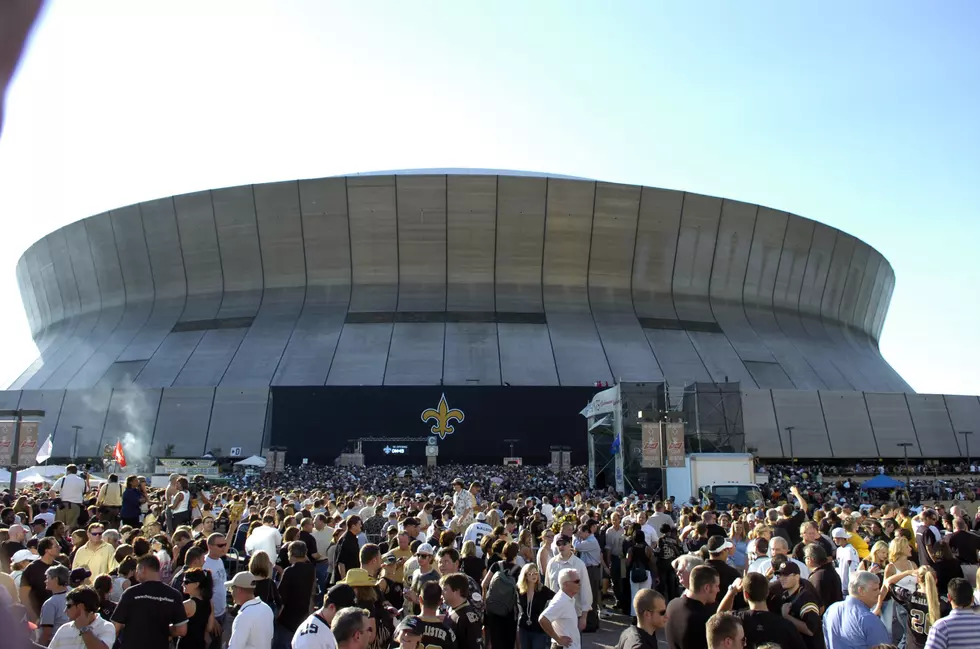 Saints Final Preseason Game To Be Televised In Lake Charles Tonight
(Photo by Al Messerschmidt/Getty Images)
The New Orleans Saints will play their final preseason of 2022 tonight and unlike their first two games, this one will be inside the Superdome in New Orleans.
It's been tough sledding for the Saints this preseason. First, their presumed starting quarterback Jameis Winston went down with an ankle injury. That threw a monkey wrench into their game plan and the coaches had to pivot to a new direction.
Second, the Saints haven't won one of their first two 2022 preseason games. The Saints lost to the Texans in Houston 17-13 and then in week two of the preseason, they lost 20-10 to the Green Bay Packers.
The Saints will be looking and hoping to win their first preseason game of the year when they host the Los Angeles Chargers tonight in the Big Easy.
The Chargers have been on the same path as the Saints this preseason. They have lost both of their 2022 preseason games as well. They lost 29-22 to the Rams and then lost in week two to the Dallas Cowboys 32-18.
Both teams will be looking to score a win tonight when they face off. You will be able to watch the game too if you live in Southwest Louisiana! The game will be televised on KPLC Channel 7 in Lake Charles. If you have Optimum cable as your provider, it will be channel 9 on your cable box.
The game tonight is set to kick off at 7:00 pm from inside the Superdome in New Orleans.
Louisiana Foods For Game Day