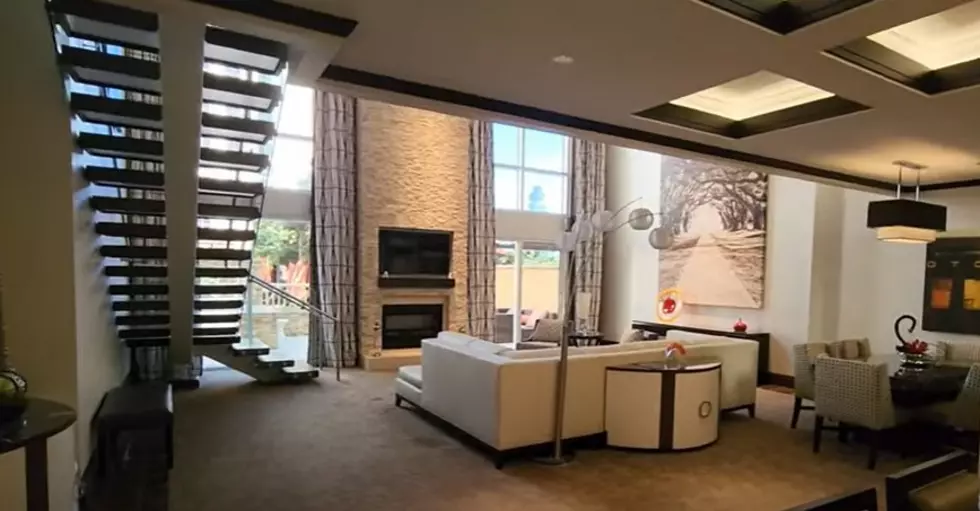 See Inside The 2,000 Square Foot Loft Suite At The Golden Nugget In Lake Charles [VIDEO]
YouTube
If you are from Southwest Louisiana then chances are you have visited the beautiful Golden Nugget Casino Resort in Lake Charles. You may have visited to eat at one of their many restaurants, gone to a concert, or just had some fun gaming.
Some of you may have even stayed in the hotel for a time or two. Most of us get the regular room which doesn't get us wrong are super nice but we all have wondered what the suites and really nice rooms look like.
Did you know that the Golden Nugget has two-story loft suites? Well, they do and they are located by the massive H20 pool area on the ground floor of the Rush tower at the Golden Nugget.
We found this video on YouTube from this guy named Christopher Mitchell "The Goat" who stayed in one of the loft suites. In the video you are about to watch, he gives you a tour through the entire 2000-square-foot suite.
Right off the bat, you will see a kitchen half bath, and bar area complete with your very own wine station, flat-screen TV, refrigerator, and ice machine! Once you get past that, you will enter the living room area.
That space includes another flat-screen TV along with a fireplace and a sectional couch plus a dining room area that seats six people. Once you walk through the living space you will enter your outdoor patio with outdoor furniture and your very own jacuzzi hot tub.
Then you take the stairs to the upstairs part of the loft. As soon as you get to the top of the stairs you will see your king-size bed, a sectional couch that is equipped with two massive flat-screen televisions that comes out of a wooden cabinet, James Bond style. One TV faces the sectional and the other faces the bed.
Then once you walk past your bed, you will enter the master bathroom. The bathroom features a huge jacuzzi bathtub, a double sink vanity, a large toilet area, and a massive stand-up shower.
Christopher who shot this video said he got the room complimentary since he was a high roller but if you were to pay for the suite, he said it would cost around $2000 a night.
Ready to take a look for yourself? Check out this video below. Here ya geaux!
WOW right?  If you get one of these for a night, make sure to invite us!
Ten Louisiana Casinos You Should Visit