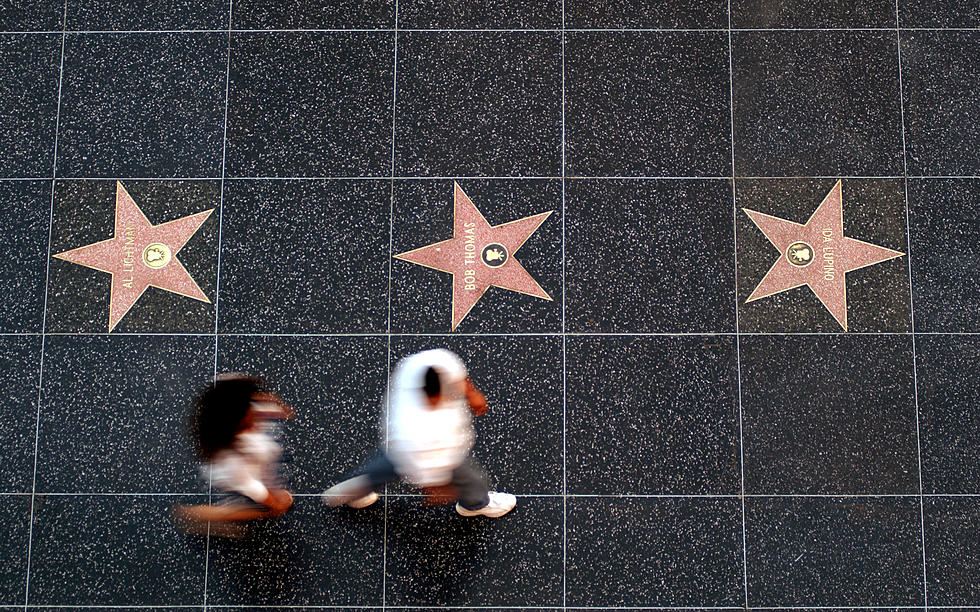 Little Known Facts About The Stars On The Hollywood Walk Of Fame
Getty Images
The Hollywood Walk of Fame is a world-famous sidewalk, located on Hollywood Boulevard and Vine Street in Hollywood, Los Angeles, California. There are 15 blocks of five-pointed terrazzo and brass stars embedded into the sidewalk honoring various celebrities for their achievements. The names of famous entertainers real and fictional are written on the stars, where they are visited by thousands of tourists every year.
Ever wonder who thought of honoring stars like this? How do some stars get a star and others don't? There are quite a few interesting, little-known facts about these permanent public monuments actually. Below, learn fun and even surprising facts about the iconic walk of fame.
1.) The Walk of Fame is administered by the Hollywood Chamber of Commerce and maintained by the self-financing Hollywood Historic Trust.
2.) The Walk of Fame, was created by E. M. Stuart, the volunteer president of the Hollywood Chamber of Commerce.
3.) It was established on February 8, 1960
4.) Right now there are 2,718 stars
5.) The criteria for a celeb to get a star are: professional achievement, contributions to the community, longevity of stardom being five years or more, and the guarantee that the celebrity will be at the dedication ceremony unless they are dead. Posthumous stars require a five-year waiting period.
5.) Academy Award-winning actress Joanne Woodward was the first celeb to receive a star on the walk of fame on February 9, 1960.
6.) Mohammed Ali is the only celebrity that has a star no one can walk on. It was mounted on the wall in 2002 after the committee decided that boxing could be considered a form of live performance.
7.) Celebrities can be nominated to get a star by anyone, including a fan, but they must agree to be nominated. Each year the Hollywood Chamber of Commerce receives hundreds of nominations. The committee then narrows the count down to 20 or 30 nominees who are voted in and must be or have been active in the field of entertainment. FYI, if you want to nominate a celebrity to get a star on the walk of fame, nominations are being accepted from April through May 27, 2022.
8.) Believe it or not the nominated celebrity actually has to pay for their star. The fee used to be $30,000 but today it cost around $50,000. The money covers the cost the creating the star, installing it, and maintaining it after it has been embedded into the sidewalk. This is why a celebrity has to agree to accept a nomination.
DJ Khaled will be honored with star 2,719
10.) The last ceremony was April 8, 2022, where singer/songwriter/actress Ashanti received her Walk of Fame star.
The next time you head out West, stop and see one of the most famous streets in Hollywood. It really is something a cool place to visit, track down your favorite celebs, and take pictures with their stars. For even more interesting facts about the Hollywood Walk of Fame click HERE.
30 famous people you might not know were college athletes
Stacker
dug deep to find 30 celebrities who were previously college athletes. There are musicians, politicians, actors, writers, and reality TV stars. For some, an athletic career was a real, promising possibility that ultimately faded away due to injury or an alternate calling. Others scrapped their way onto a team and simply played for fun and the love of the sport. Read on to find out if your favorite actor, singer, or politician once sported a university jersey.