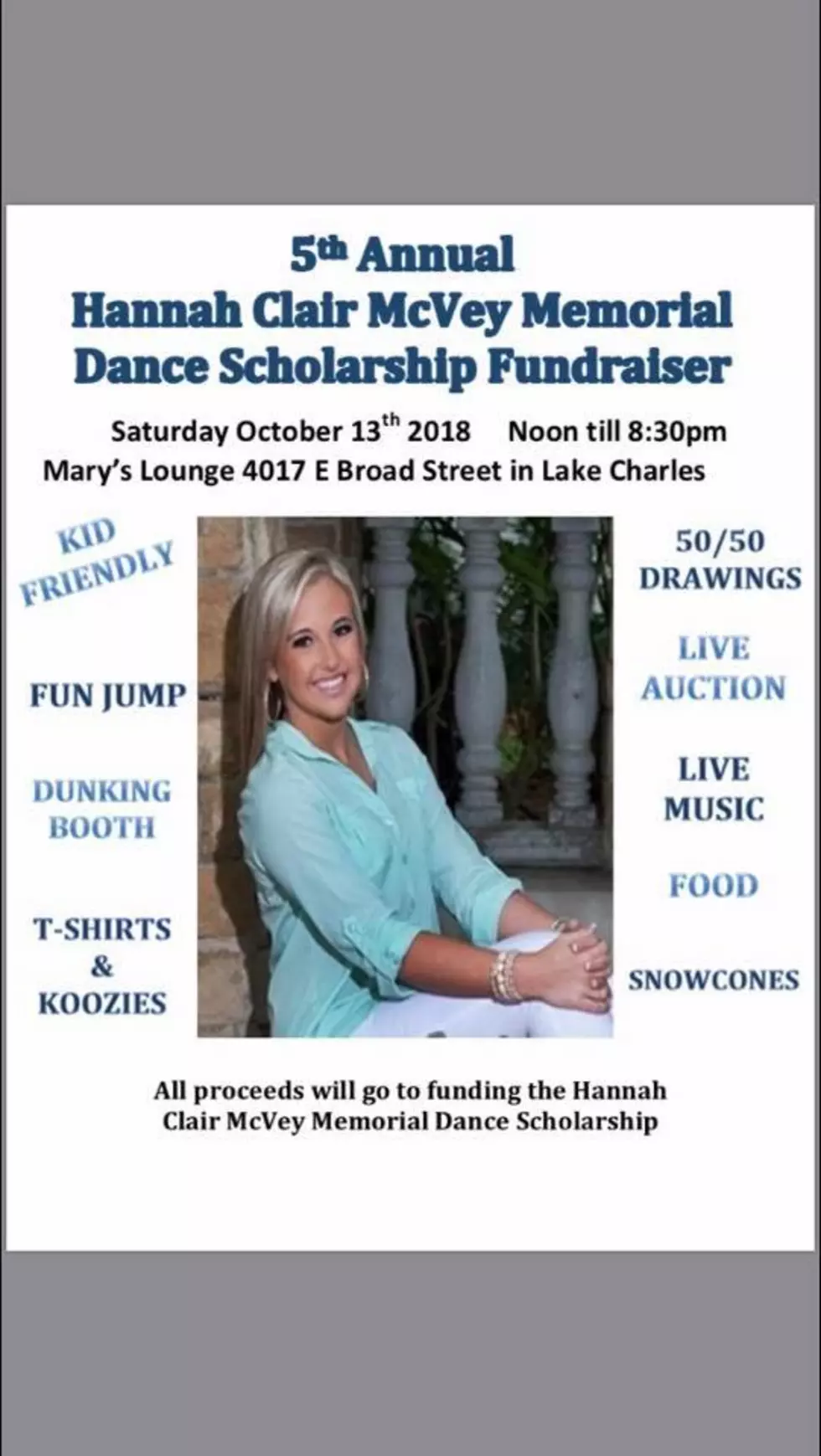 5th Annual Hannah McVey Memorial Dance Scholarship Fundraiser Saturday
McVey fundraiser
The 5th Annual Hannah McVey Memorial Dance Scholarship Fundraiser is happening tomorrow October 13th in Lake Charles.
The fundraiser is completely non-profit and is held in the memory of Hannah Clair McVey who passed away a few years ago and her passion was dancing.
Her parents Mike and Norma McVey hold this event every year not only to memorialize their daughter but to help other young ladies who have the passion for dance.
All monies raised go to funding the Hannah Clair McVey Memorial Dance Scholarship to help other young ladies who can't afford the schooling to actually get to go on a scholarship.
The event will be held tomorrow at Mary's Lounge located at 4017 Broad Street in Lake Charles and will go from Noon until 8:30pm.  This kid friendly event includes a jump house, dunking booth and snowcones for the kids.  Plus they will have T-shirts & Koozies, 50/50 drawings, live auction, food and live music.
The music line up is great.
Noon - 2pm -- TJ Gautreaux and La Soul
2pm-3:30pm -- Brad Brinkley and Comfort Zone
5pm-7pm -- Aaron Istre and Under the Influence
7pm-8:30pm -- Edward Theriot Jr & Steven Breaux Flashback
Go out and support a great cause!