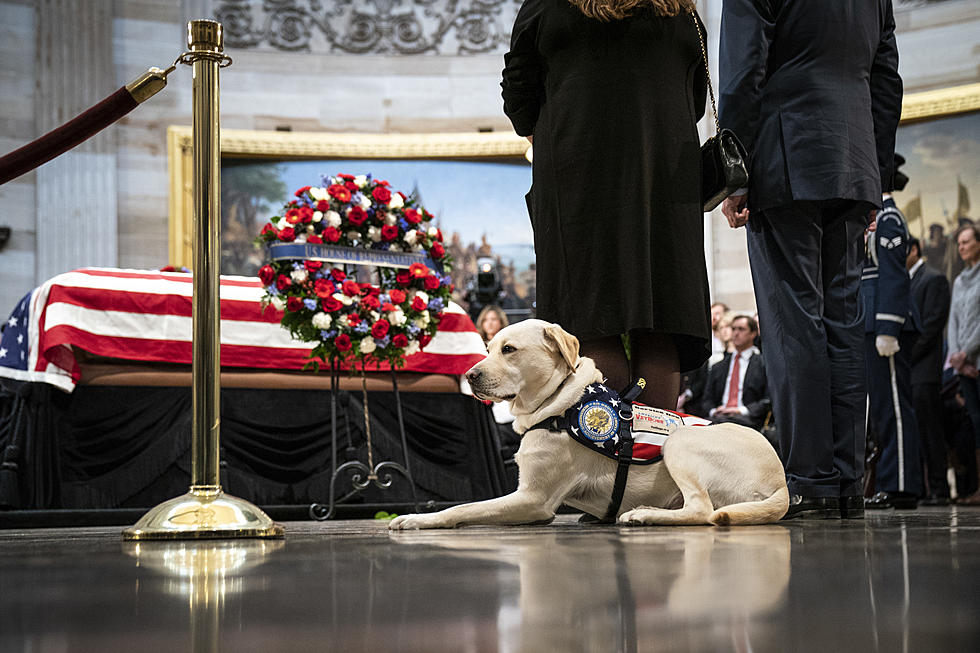 Big Honor for President Bush's Service Dog 'Sully' [VIDEO]
Drew Angerer/Getty Images
America fell in love with the late President George H.W. Bush's service dog Sully, and now he is being honored by the American Kennel Club. The yellow lab, who is two years old, is getting the 2019 'Paw of Courage' award for his 'loyalty, dedication and distinguished service.'
Sully, who was named after Captain Chesley Burnett "Sully" Sullenberger III, came to the Bush family after Mrs Barbara Bush passed away last year. He was from America's VetDogs, a national not-for-profit service dog provider, and gave the former president companionship, as well as helping him with every day tasks.
According to the American Kennel Club 'In February 2019, Sully joined the Walter Reed Bethesda Facility Dog Program as a Navy Hospital Corpsman Second Class (HM2), where he will provide interactive care for patients and staff using innovative Animal Assisted Interventions (AAI) during their road to recovery.'
We love Sully so much, and are grateful for his service to our country. Congratulations on this wonderful honor!