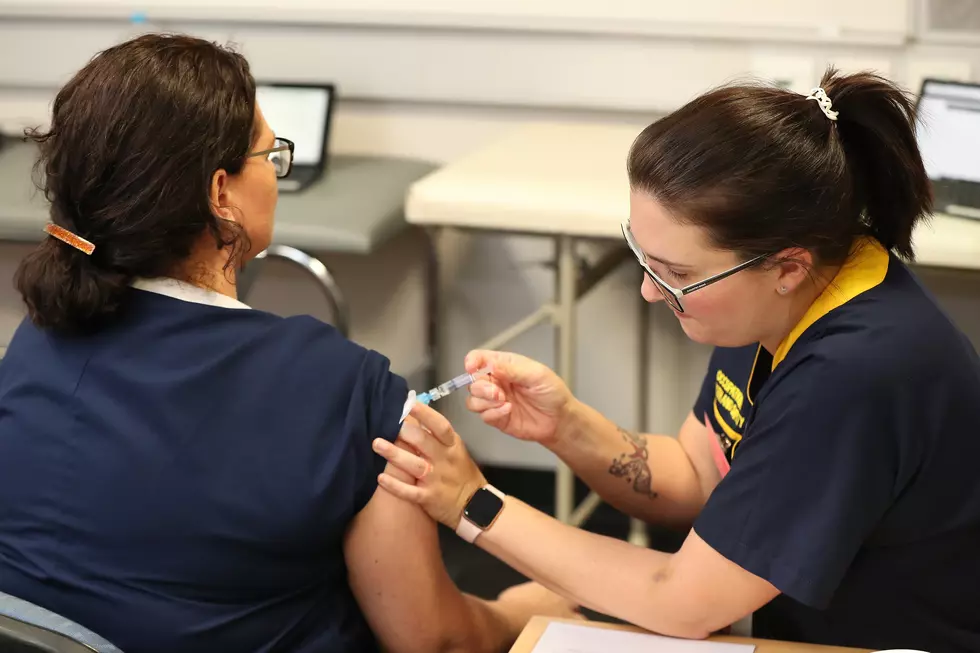 Calcasieu Parish School Board Vaccinating Teachers This Week
Photo by Paul Kane/Getty Images
The CPSB is beginning to vaccinate hundreds of teachers and employees this week to help the fight against COVID-19 in our schools.
KPLC spoke with Skylar Fontenot, the risk manager for the Calcasieu School Board, and she said our communities need the schools to reopen and that this is as much for the teachers as it is for the students. Over 3,000 teachers are now avaialbe to be vaccinated in the parish, and Fontentot says this will add an extra level of protection for everyone attending school in Calcasieu Parish.
Fontenot says the response has been great from the teachers registering to receive the vaccine. She went on to say that since the pandemic outbreak, over 1,400 CPSB employees have contracted the coronavirus or needed to be quarantined because of close contact with someone who did.
Since the outbreak, staffing has been a major issue for the school board, and they're hoping these rounds of vaccinations will help solve the problem.
The CPSB also said the privacy of their employees will be upheld and no one will be required to disclose if they've been vaccinated or not.
Here are the top 25 hits of the '80s based on their overall popularity.