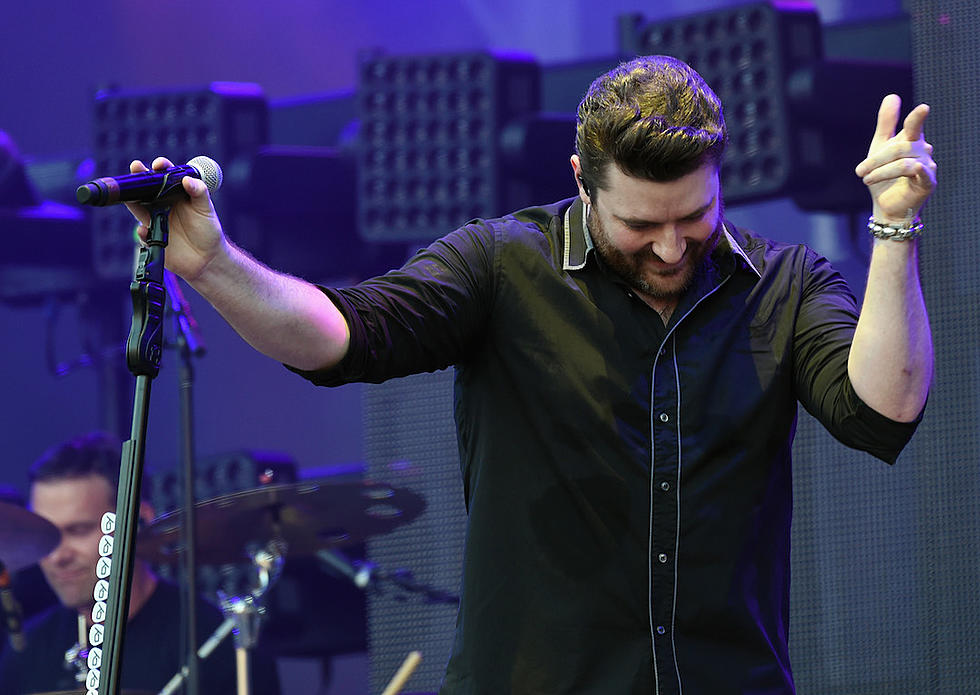 Chris Young Can't Stop Using the Words 'Lucky' and 'Grateful' — and for Good Reason
Rick Diamond, Getty Images
Chris Young admits that it's tough for him to nail down his all-time top three career moments -- and that's a good thing.
"I feel lucky ... because it means I've had more than three moments that were good," he tells The Boot and other outlets. He's at a party celebrating his No. 1 hit single "Hangin' On" -- his 11th career chart-topper -- and Young can't stop smiling.
After a little more deliberation, he succeeds in narrowing his milestones list down to three: "Becoming a member of the [Grand Ole] Opry is a huge one. Having one of my albums debut at No. 1," he lists, ticking them off on his fingers. "... And then, my third one is probably selling out Bridgestone [Arena in Nashville]. C'mon! It's Nashville! I'm from Murfreesboro! It's one of the coolest things that's ever happened to me."
Still, Young adds, his answers are subject to change. "If you ask me tomorrow, some of them might be different," he warns. "I've been saying 'lucky' and 'grateful' and 'blessed' in a lot of interviews lately, but I am. Everything that's going on is awesome."
Between netting his 11th No. 1 single, unveiling his 2019 Raised on Country Tour and planning an album that he says is "one of my best records that I've ever made," Young has much to celebrate. In fact, he's been so busy racking up accomplishments that he could barely make time to plan a party for "Hangin' On."
"I told somebody this the other day ... there was a new artist asking me about something. And in the middle of talking to them and giving them the answer that they wanted, it came up about this song and the No. 1 party," Young recalls. "I'm talking to another artist about, 'Yeah, we gotta do this Monday, because it's the only time that all of us can get together' -- like it's not a huge, huge deal, and like people don't dream about one day getting up and writing a song that goes No. 1."
Even in the midst of a hectic schedule, that conversation put Young's successes into perspective. "That's why these [parties] are always so important. No matter what form they take, it's just something so special, for all of that stuff to come together all at once and for you to have a No. 1," he goes on to say.
"I say it a lot -- I had a No. 37, a No. 52 and a No. 37 at the start of my career," Young adds. "So No. 1 feels really good. We should celebrate that."
Who Else Is Releasing New Music in 2019?