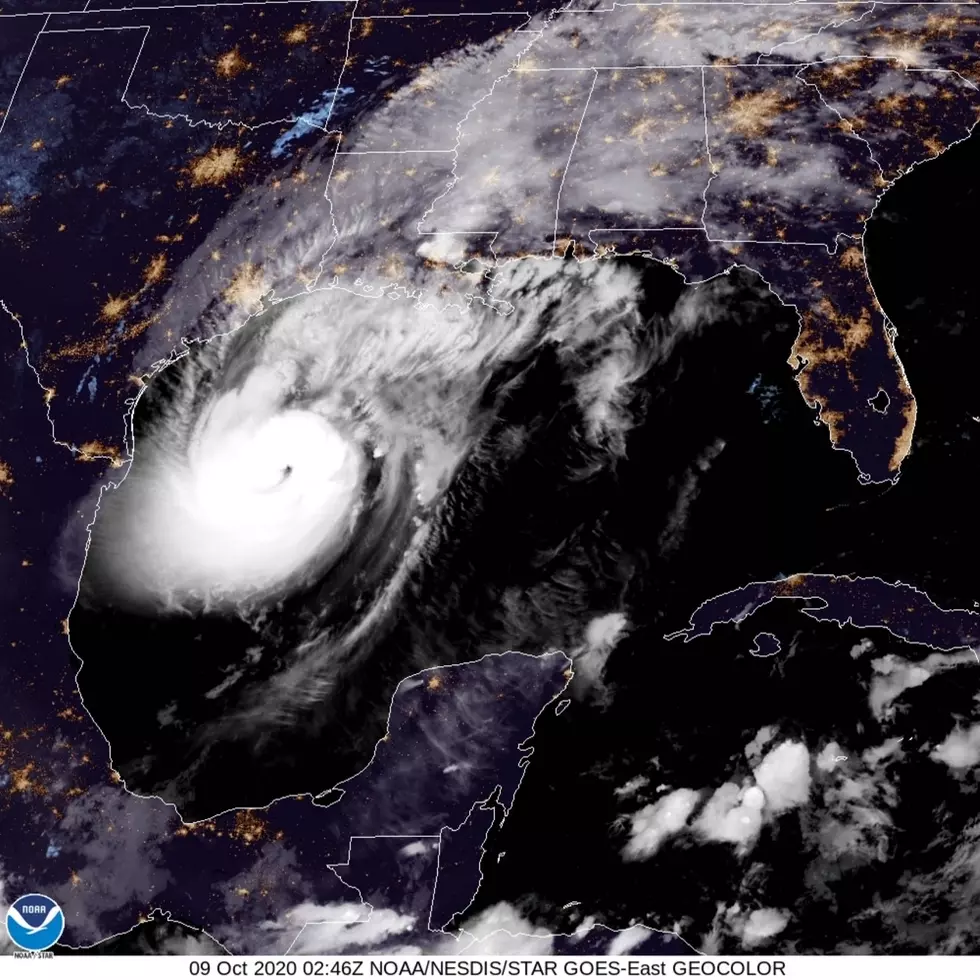 Deadline For FEMA Assistance For Delta Is December 16
NOAA
If you have been putting off registering for assistance then now is the time to do it as the deadline is coming fast to get assistance from hurricane Delta.
Folks in Southwest Louisiana were still reeling from Hurricane Laura when Hurricane Delta came right through our area just six weeks later putting us back to square one.
So many people in the lake area are still trying to rebuild.  If you drive around the area then you will see roofers on top of homes reroofing homes plus you will see debris everywhere still.
FEMA has announced that time is running out for you to register for federal assistance from Hurricane Delta.  They have announced that the deadline is next Wednesday, December 16, 2020.
Assistance is still available for temporary housing, rental assistance and repair or replacement of damaged property for homeowners or renters. FEMA also says there may be grants available to help with other expenses such as medical and dental care, childcare, funeral and burial costs, replacing essential household items, moving and storage, vehicle repairs and cleanup.
To register you will need to call the FEMA Helpline at 800-621-3362 (TTY at 800-877-8339).or visit the FEMA website disasterassistance.gov/.
Don't delay because time is running out.  if you know someone who needs this assistance but is not tech savvy then help them by using the numbers and website above.
Enter your number to get our free mobile app
Great Christmas Toys