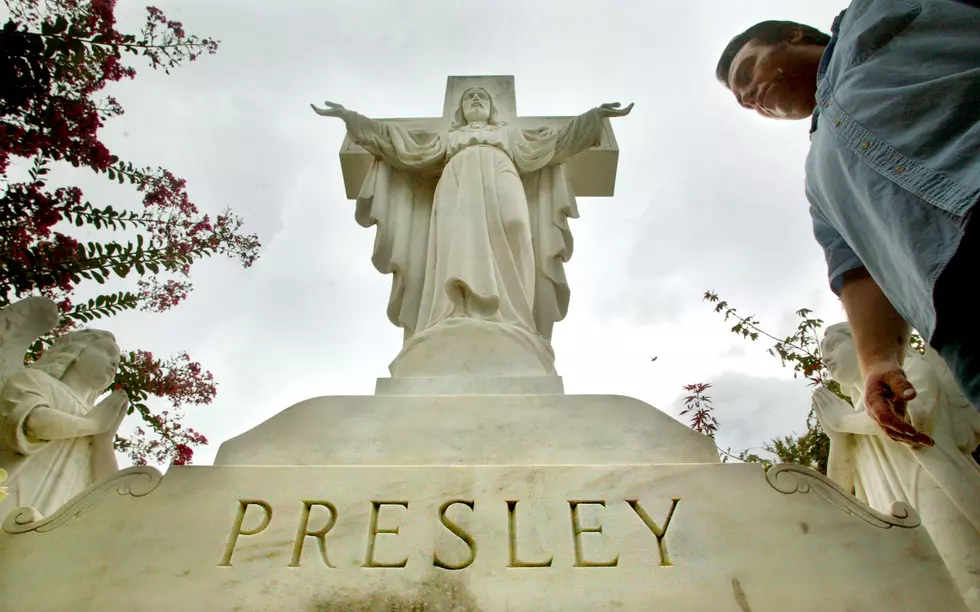 Elvis Presley's Grandson Buried Alongside Him at Graceland
Mario Tama/Gettty Images
Elvis Presley's grandson Benjamin Keogh has come home for the last time. The 27 year old son of Elvis' only child, Lisa Marie Presley, died on July 12 in Calabasas, California of a self inflicted gunshot wound. Benjamin was buried earlier this week, and joins other family members in the Meditation Garden at the Graceland estate in Memphis, Tennessee. Gladys Presley, Elvis' mother, Vernon Presley, his father, and Minnie Mae Presley, his grandmother have all been laid o rest on the grounds of the estate.
A statement was released on the official Graceland Facebook account on Friday, and says "Benjamin Storm Presley Keough was laid to rest in the Meditation Garden at Graceland with his family including his grandfather, Elvis Presley, great-grandmother, Gladys Presley, great-grandfather, Vernon Presley and great-great-grandmother, Minnie Mae Presley." You can see the statement below.
Benjamin was Lisa Marie's only son, from her marriage to musician Danny Keogh. She also had a daughter with Keogh, Riley, who is an actress and has appeared in the tv series "The Girlfriend Experience", and movies "American Honey" and "The Runaways". Two other daughters, Harper and Finlay, are from her marriage to music producer Michael Lockwood.
The Real Names Behind Some of Country Music's Biggest Stars