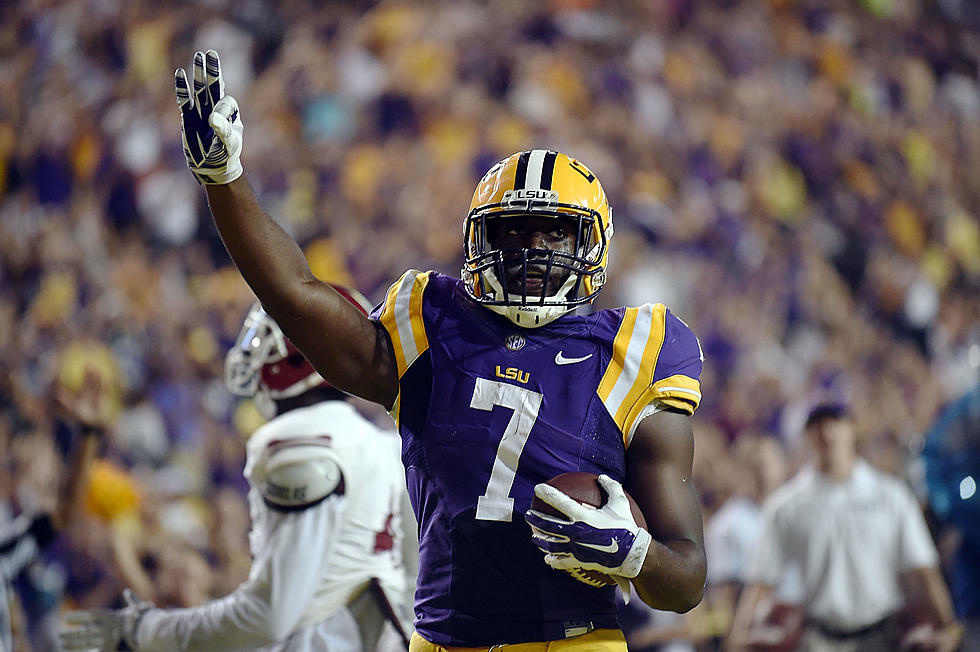 Experts Predict LSU RB Leonard Fournette To Go 4th In NFL Draft
Leonard Fournette (Getty Images)
The 2017 NFL draft is set for this Thursday night with the first round of picks.  Football fans throw draft parties and root for their favorite team to pick the top ranked college players to go to their team.
For LSU fans, all eyes will be on the draft board to see where LSU Tigers Leonard Fournette and Jamal Adams will find a home on an NFL team.  Fournette and Adams have been predicted to go in the first round by both ESPN and NFL Network draft experts.
Running back Leonard Fournette is expected to be picked 4th by the Jacksonville Jaguars according to mock drafts from experts from ESPN and NFL Network.  Safety Jamal Adams has been predicted to go as high at second to the San Francisco 49ers but most experts agree that Adams will go around 3rd to 7th in the first round.
The NFL draft begins at 7:00 p.m. this Thursday night, April 27th.  The first round of the 2017 NFL draft will consist of 32 picks and be televised on the NFL Network and ESPN.