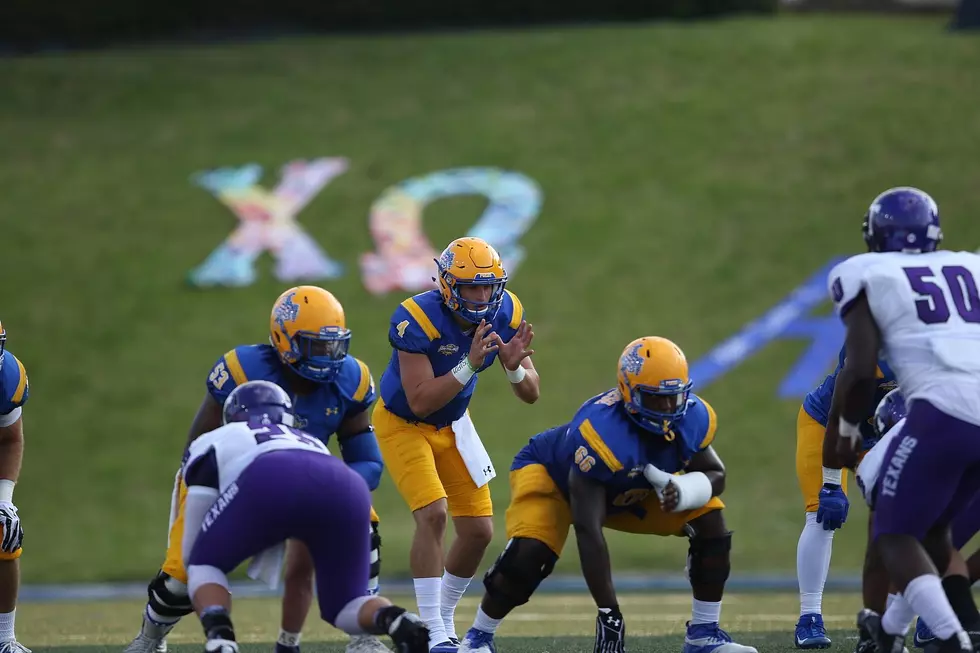 Father's Day Gift Ideas For Dads Who Love McNeese Football
McNeese University
If your dad loves McNeese Cowboy Football, then we have the perfect list of Father's Day gifts for you.
The Pokes kick off their 2022 football season in Bozeman against the number two-ranked Montana State Bobcats on September 3rd.
Father's Day Gift Ideas For Dads Who Love McNeese Cowboy Football:
1. Blue Cowbells
The cowbells need to make a massive comeback this year for the Pokes. Remember back in the 90s and early 2000s when they had to threaten fans over the PA system to stop ringing their cowbells or they would penalize the Cowboys? Those were the days!
2. Blue Stadium Seat
Your dad deserves to sit in style and comfort in The Hole.
3. McNeese Watch
You can't ever go wrong with giving dad a nice watch.
4. McNeese Wall Clock
This would make a great addition in dad's man land or in his office.
5. McNeese House Banner
Your dad can proudly display his love for the Pokes during football season or all year long.
6. McNeese Tumbler Set
If you've ever had cold water or any drink in a tumbler, then you know this is a great gift for dad.
7. McNeese Hat
Dads love hats...it's as simple as that.
8. McNeese Car Flags
Whether your dad is heading to The Hole or an away game, let him show every other driver that Cowboys fans are en route to the game.
9. McNeese Mini Helmet
If you could get some signatures on this, that would be awesome.
10. McNeese License Plate
Your dad will be able to rep the Pokes 24/7 with this gift.
Famous McNeese Alumni
Popular Television Shows Based on or Filmed in Louisiana