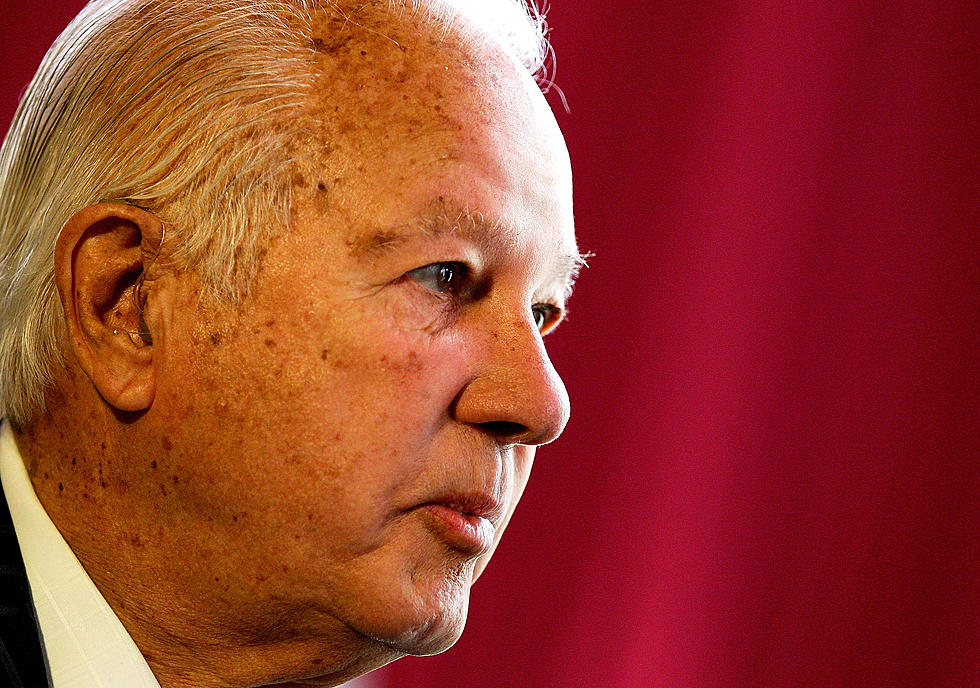 Funeral Arrangements Announced for Former Governor Edwin Edwards
Photo by Sean Gardner/Getty Images
Three-term Louisiana Governor Edwin W. Edwards died Monday after putting himself in Hospice care, he was 93.
After a long illustrious relationship with the state of Louisiana and her people, the world will say goodbye to a governor who had an ego the size of the Mercedes-Benz Superdome and a very colorful personality to boot.
Former Governor Edwards may have not always played by the rules, but when he was in office things were happening in the state of Louisiana. He and Huey P. Long were a chip off the same block.
Edwin W. Edwards served as governor of the state of Louisiana 1972-1980, 1984-1988 and 1992-1996.
Louisiana hasn't seen a governor with the same star power or charisma since Edwin Edwards was in office. Whether you were a Democrat or Republican back when he was in office, you had to agree, he was a powerful entity in Baton Rouge and in the country and he shook things up.
Former Governor Edwards will lie in state at the Louisiana State Capitol in Baton Rouge this Saturday. The viewing will be public between 10 a.m. and 7 p.m.
Sunday there will be a private service at the Old State Capitol for friends and family only.
Edwin W. Edwards would have been 94 on August 7, 2021.
You Know You're From Louisiana