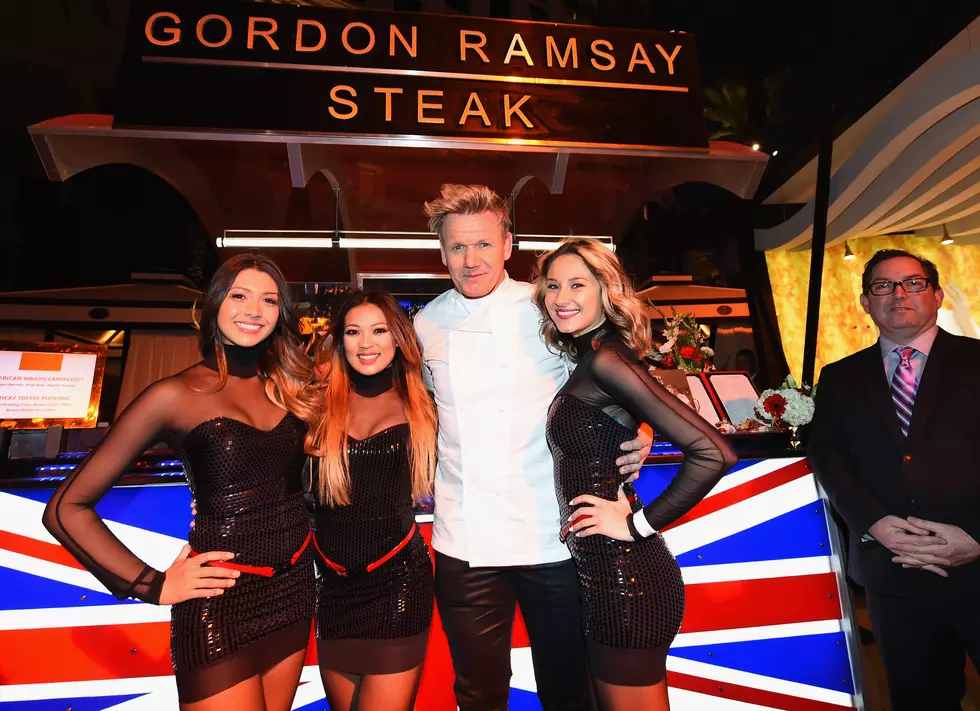 Gordon Ramsay Steak Now Open In Westlake, Louisiana
Ethan Miller Getty Images
The wait is over. It was announced yesterday that Gordon Ramsay Steak has opened its doors to the public. The folks over at the Horseshoe Casino located in Westlake, Louisiana made the big announcement on Facebook yesterday.
Gordon Ramsay Steak is a high-end restaurant owned and named after Gordon Ramsay, a world-renowned chef who has been awarded seventeen Michelin stars overall and currently holds seven stars.
Gordon Ramsay is also known for all of the television shows he stars in. Gordon Ramsay has been doing the show Hell's Kitchen for many years. He is known for his potty mouth and his straight-to-the-point direction.
He also is on the show Kitchen Nightmares, Gordon Ramsay's 24 Hours to Hell And Back, Next Level Chef, Master Chef, and his National Geographic series called Gordon Ramsay Uncharted.
The popular chef has now brought his chain of Gordon Ramsay Steak restaurants to Southwest Louisiana. It is now open inside the Horshoe Casino located at the base of the I-10 Bridge in Westlake, Louisiana.
Gordon Ramsay Steak in Westlake is the newest location as the chef already has locations in Las Vegas, Kansas City, Atlantic City, Southern Indiana, and Baltimore.
The new restaurant in Lake Charles/Westlake is open Wednesdays and Thursdays from 4:30 p.m. to 10:00 p.m. while on Fridays and Saturdays, they are open from 4:30 p.m. to 11:00 p.m. Then on Sunday, you can dine from 4:30 p.m. to 10:00 p.m. The restaurant is closed on Mondays and Tuesdays.
They offer steaks like an eight-ounce filet, bone-in ribeye, Kansas City strip, dry-aged ribeye, and even a 40 oz tomahawk ribeye. You better save up before you head to the restaurant though. The prices for the steaks aren't for the faint at heart.
An eight-ounce filet will cost you $56 while the bone-in ribeye is $80. Or you can get the Kansas City strip for $72 or the dry-aged ribeye for $85. Then if you want to splurge you can go for the 40 oz tomahawk ribeye which will cost you an eye-popping $165.
For the full menu, check it out HERE. So go check it out and let us know how it is.
Eight Signature Louisiana Dishes