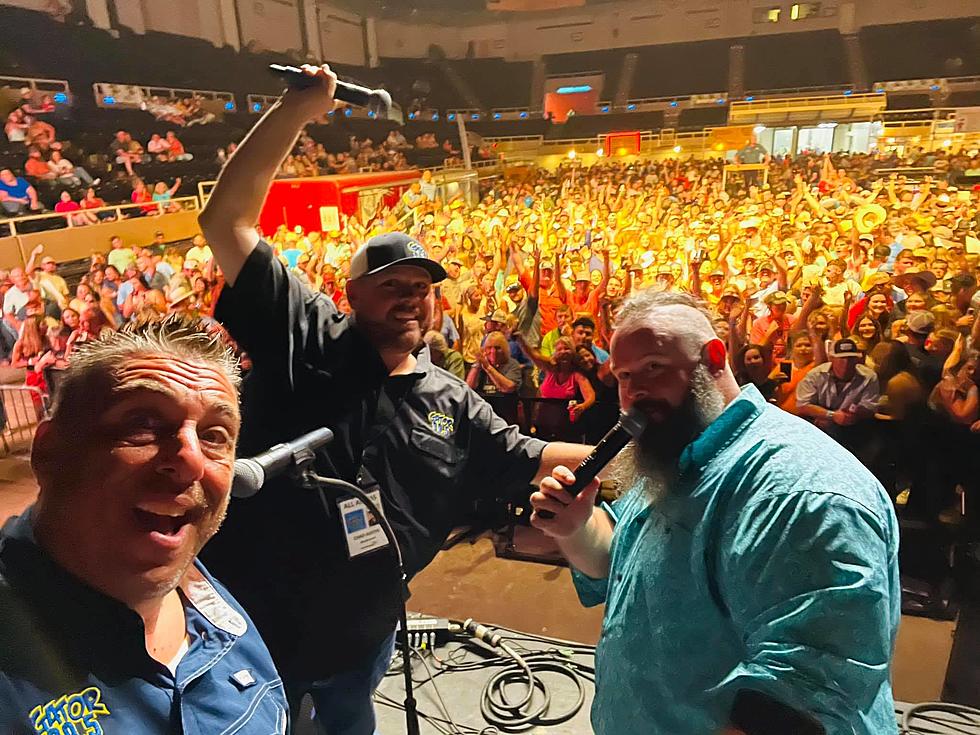 Join Mike & Chad Tomorrow Morning Feb 3 For Buddy Russ Tribute Show
Mike Soileau Chad Austin and Buddy Russ
Tomorrow Mike Soileau and Chad Austin will get your weekend started in a really cool way. As you know, one of our own has been out since November of 2022 with cancer.
Your Buddy Russ who usually drives you home every afternoon has been noticeably absent and that is because he had surgery only to find out that his cancer is back and it's back with a vengeance.
Friends and family have been working hard for over a month putting together a benefit for Russ and it will take place this Sunday, February 5th at Wayne's deli and bar in Sulphur.
Tomorrow morning Mike & Chad will be telling some great stories about Russ and the times we have had with him. we will also have special guests in the studio with us. They are some of Russ's closest friends and they too will have some awesome stories to tell.
We are sure the morning will be filled with wild stories, a lot of laughs, and probably some tears as well.
We have to warn you, these folks coming in tomorrow are a rowdy group so just get ready. of course we will also be talking about the benefit and let you know all the things you need to know before you head out on Sunday to the event.
So join us tomorrow morning starting at 6:00 am until 10:00 am for a tribute and as we celebrate Your Buddy Russ during the morning's show.  Here is a little taste of what you're in store for. here is an article Russ wrote about his old MySpace page and his old pictures. LOL
Your Buddy Russ' MySpace Page Photos