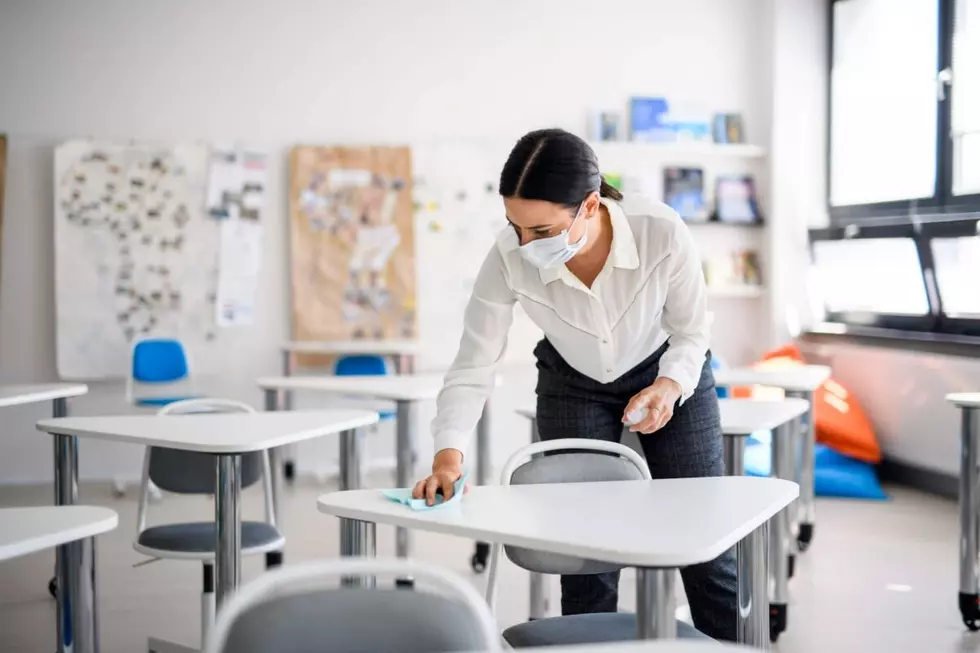 Louisiana Teachers to be Prioritized for COVID-19 Vaccine
Shutterstock
As a teacher's son, I can say this is great news.
Of course, the plan is for all of us to eventually get the COVID-19 vaccine. As to when the vaccine will be readily available to the public, all we know is that the plan is for us to all have it available as soon as possible.
For that to happen, we must begin to go down the pecking order, if you will.
When the vaccines were first approved and distributed, only a select few could get them before anyone else, and for good reason. Those people were frontline healthcare workers and our elderly.
Now, let me go on record by saying I felt like teachers and educators should have been included in the first wave of vaccines. Especially when reports began circulating that many states were essentially sitting on vaccines that had nowhere to go.
Better late than never, I suppose.
Now, our Louisiana teachers and educators are next in line. I believe our educators getting vaccinated is of critical importance. I talk to my mom regularly, she is a fifth-grade teacher at a local elementary school. She has been teaching for over two decades and I can tell you firsthand, this year has been challenging beyond measure.
Our teachers are being asked to do more than ever before, and the quicker things can get back to normal for them, the better for them and our children.
Today, Governor John Bel Edwards announced that beginning Monday, 166,000 K-12 employees will move to the front of the line and will be immediately prioritized for the COVID-19 vaccine.
Superintendent of Education Cade Brumley says, "It's the right decision and it will not only recognize the status of early childcare centers and PreK-12 as essential workers but also help us keep our centers and schools open."
Hard to Pronounce Louisiana City & Street Names