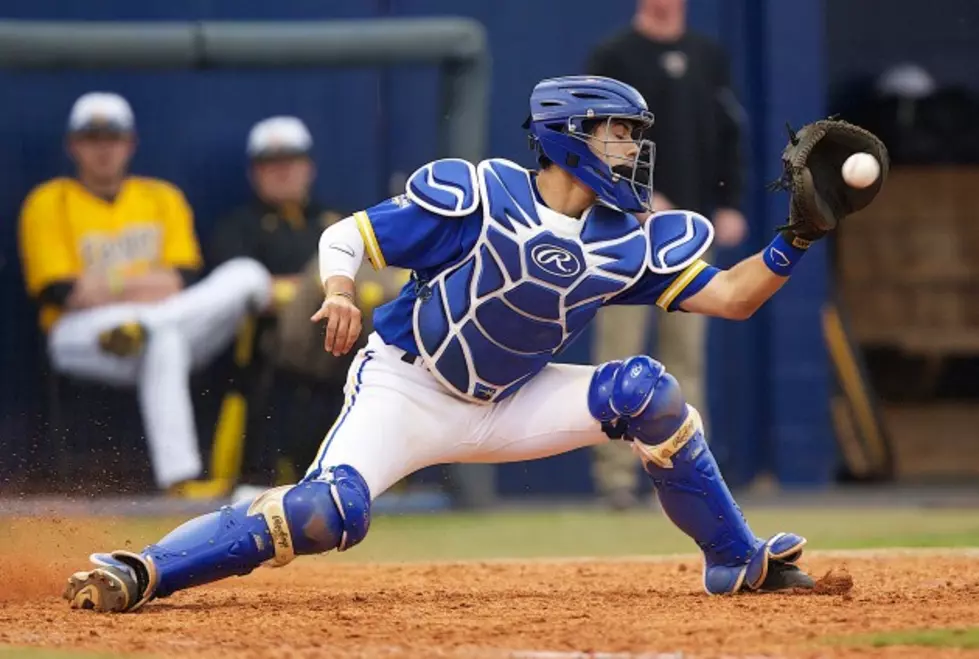 LSU Baseball Game In Lake Charles At McNeese To Be Televised March 8
McNeese Baseball Cameron Toole (Provided by Matt Bonnette MSU)
College baseball season is right around the corner.  The annual game between the LSU Tigers and McNeese Cowboys will be played in Lake Charles this year and will be televised.  This is one of the games Southwest Louisiana college baseball fans always look forward to every year.
This year the game between LSU and McNeese will be played in Lake Charles on Wednesday March 8th.  Yesterday we found out that the game has been picked up by television and will be shown on COX sports channel.
Matt Bonnette with McNeese said:
The rivalry holds four of the top five largest crowds to ever pack Joe Miller Ballpark including a record crowd of 2,285 in 2012.  The last time the Pokes defeated LSU at home occurred in 2000 in front of 2,191 spectators.
The McNeese baseball season opens up the season on Friday February 17th in Lake Charles when they take on Stony Brook.  The LSU Tigers baseball team will also open up their season on February 17th at home in Baton Rouge against Air Force Academy.
So circle the date, Wednesday March 8th, 2017 when the LSU Tigers baseball team comes to Lake Charles to take on McNeese.  Game time is set for 6:00 p.m.