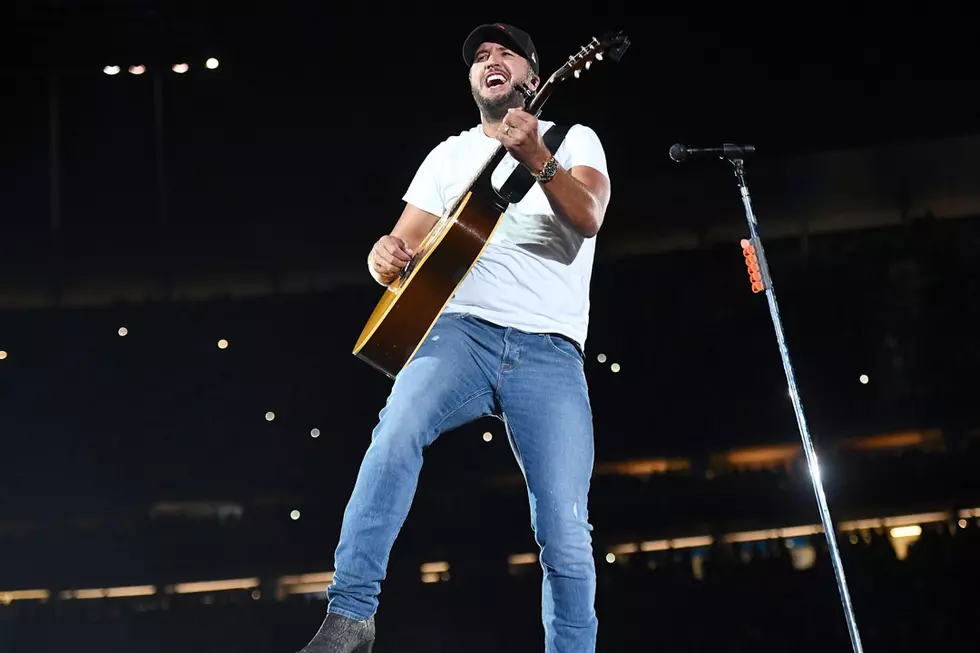 Luke Bryan Tapes His Boots to His Jeans
Getty Images
American Idol judge Katy Perry forced Luke Bryan to reveal a secret about his fashion sense: He tapes his boots to his jeans!
On the March 10 episode of Idol, during contestant Clay Page's audition, Perry asked the hopeful if his boots were taped to the jeans he was wearing. Page laughed at the question — no, of course they were not taped — and Perry dropped a bomb about her fellow judge: "Well, Luke's boots are."
"His jeans are kind of tight though, he's taking a page out of my book," Bryan confirmed, smiling.
Bryan — who is known for his skin-tight jeans — apparently tapes his pants around the ankle because, "it keeps your jeans from flaring out. Can't deal with the flare. Can't deal with them creeping up on me."
The Secret History of Luke Bryan's Hip Shake
"Tape is a trick, baby — get you some gaff tape," the hip-shaking country superstar shared with all of America. Page did make it through to the Hollywood round, though it's not clear if he'll be borrowing Bryan's tip in the future.
Perry has divulged Bryan's fashion secret before — last year, during a taping for the first return season of American Idol, the pop star showed how Bryan taped his pants to keep them in tip-top shape on her Instagram Story. A video at the Blast shows Bryan duct taping his boots in circles while his jeans are rolled up.
Bryan is up for Entertainer of the Year and Single of the Year at the 2019 ACM Awards. He is also nominated for two Kids Choice Awards for Favorite TV Judges category and the all-genre Favorite Male Artist award. He has until May to stock up on tape before his Sunset Repeat Tour launches in Philadelphia at the end of that month.
Luke Bryan and 39 of the Hottest Country Artists Over 40: