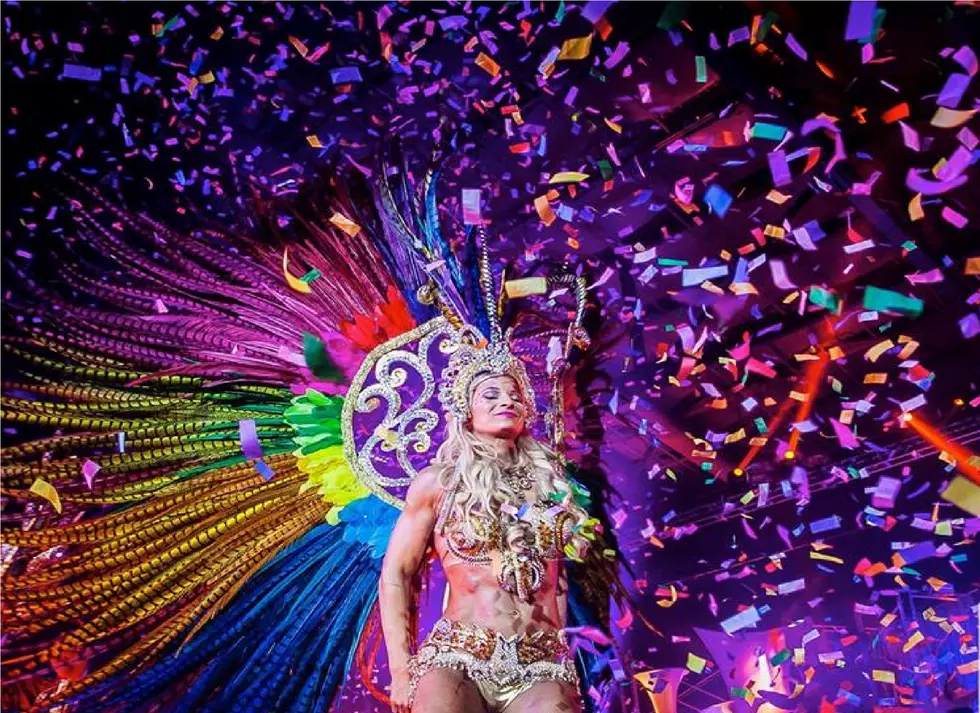 Mardi Gras Museum of Imperial Calcasieu Extends Open Days
Mardi Gras Costume
Unless you've been living under a rock for the past few weeks, you've realized by now that it's Mardi Gras season here in SWLA! Mardi Gras Krewes from all over the area are gearing up for Fat Tuesday, but first, they must present their King and Queens at their annual ball.
The King and Queens begin working on their costumes long before the season even starts, putting in time, effort, and hard-earned money to make them as beautiful as possible. The question that used to pop into my head each year was always what in the world happens to some of these beautiful costumes when they're done for the year?
Well dear friend, wonder no longer. I have found out what happens to some of them. They are put on display at the Mardi Gras Museum of Imperial Calcasieu inside of Central School right here in Lake Charles! The school houses the Largest display of Mardi Gras Costumes IN THE WORLD! You read that correctly, in the world. That blew my mind! Located at 809 Kirby Street inside of Central School, the museum is open year 'round Tuesday - Friday from 1p-5p. During the Mardi Gras season, they have extended their open days to include Saturdays from 1p-5p as well. Admission is $10 for adults, Children and Senior Citizens $5, and large group rates at $4 each.
Inside the six-room venue, you will find the beautiful hand-made costumes, you'll be able to learn about the history of the King Cake, the history of Mardi Gras in SWLA, and even climb aboard an actual Mardi Gras float (I don't suggest throwing beads from it, they might frown upon that). For additional information or large group tours, you can call them at 337-430-0043. Happy Mardi Gras SWLA!