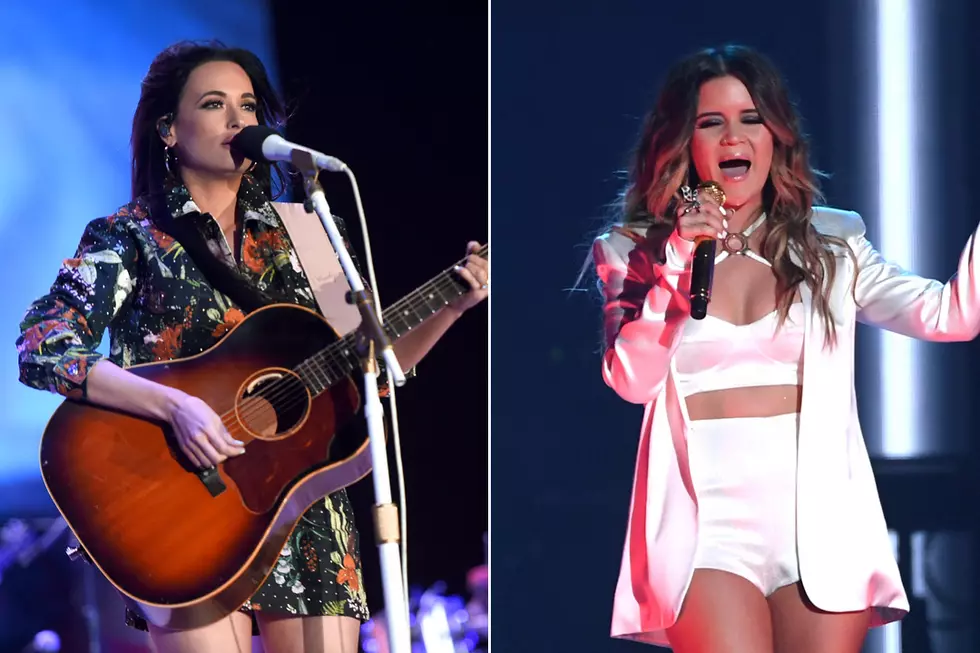 Maren Morris Says Kacey Musgraves' Grammy Sweep Is Going to Change Nashville
Kevin Winter, Getty Images
"So many artists from this town brought hardware home," reflects Morris during a recent interview with Taste of Country Nights. "I felt so proud of this town. I felt like it put us even more on the map and [showed] just how diverse the music of this city is right now. Obviously, Kacey winning the biggest trophy of the night was a testament to it really being a spotlight on Nashville from now on."
Musgraves swept every category she was nominated in, including Best Country Solo Performance for "Butterflies" and Best Country Song for "Space Cowboy." She also won Best Country Album. Morris says that Musgraves' big wins just might mean that even more star power will come to Music City in the months and years ahead.
"There are L.A. writers and writers from all over the world that have been coming here for years but especially will be now," says Morris, who released her new album Girl on March 8. "Ed Sheeran's been writing here and Camila Cabello. It's broken the levee."
While Morris seems to welcome new creative energy to town, the one thing she's not looking forward to is the added traffic it might bring into the already congested city.
"I like living on the east side because there is more privacy but yeah, the pedal taverns and the party barges are starting to take over East Nashville as well too," Morris says. "I got stuck behind one."
Watch: Kacey Musgraves Performs "Rainbow" at the 2019 Grammys: 
The 61st Annual Grammy Awards: Best Dressed