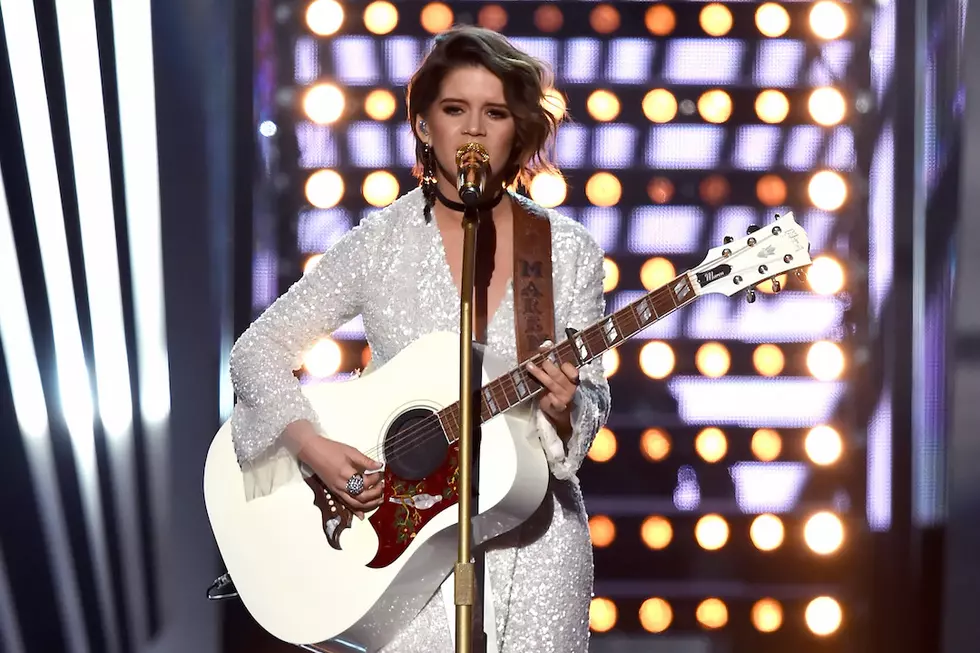 Maren Morris Signs With Wilhelmina Models
Ethan Miller, Getty Images
Maren Morris has signed a modeling contract with Wilhelmina Models, as a model in their celebrity division. Morris is the first country singer to join the agency.
Wilhelmina Models also represents celebrities such as Nicki Minaj and Shawn Mendes as part of their their celebrity division. As reported by People, the partnership between the agency and Morris will include photoshoots, styling for red carpet appearances and help perfecting the album artwork for the artist's future releases.
"This is one of the most exciting things for me personally," Morris tells People, "just because I've always loved fashion and I've loved pushing the envelope and I just feel like taking it to the next level with Wilhelmina.
"For me to be their first country music signing of the agency is incredible," she adds. "Bridging that fashion and country music gap is such an amazing step forward for them and our genre. And I think it will certainly bring country music and its artists into the conversation with the high-fashion world."
Morris also notes that she doesn't fit what some people might think to be the "perfect model" image -- "I mean, I'm five-foot-one and I've got short brunette hair -- I'm not the typical country-looking starlet," Morris says -- and that makes her signing even more important.
"I think it's important to establish you don't need to look like this person to believe you're worthwhile and beautiful," Morris says. "I think it's been really inspiring to see my fans and young girls and girls my age look at me as someone to model after — you don't need to look perfect or sound perfect ... But I think that's what gravitates my fans to me and my music. I definitely have an edge to what I say in my songs and it translates visually as well to my personal style."
Morris will debut her first Wilhelmina look at the 2017 CMA Awards on Nov. 8. Besides working on new music and modeling, Morris will be joining Niall Horan on his 2018 Flicker World Tour, which is scheduled to run from July through September of next year.
Adorable Photos of Maren Morris + Fiance Ryan Hurd