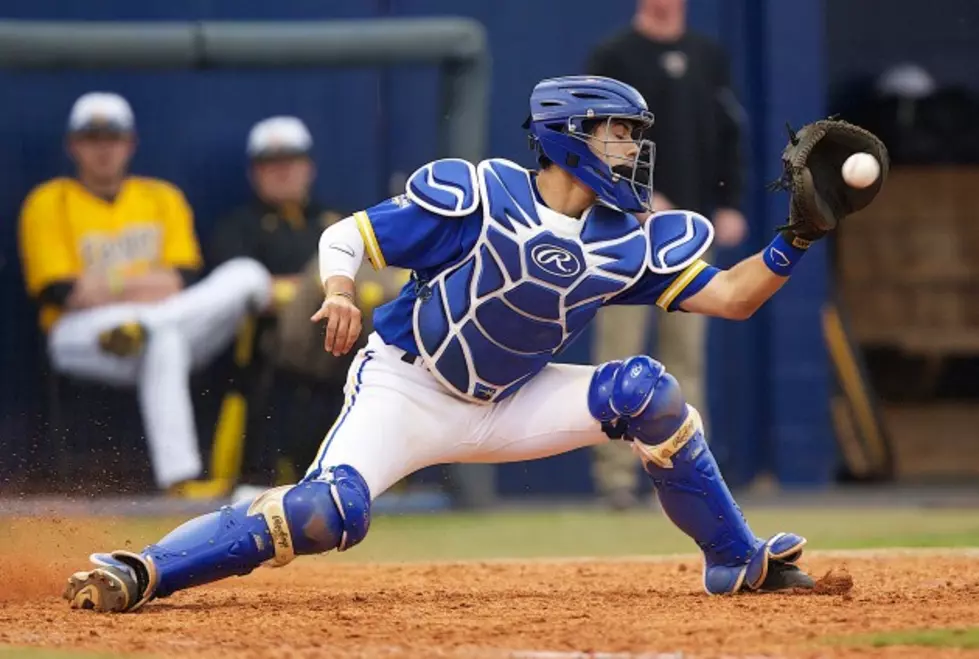 McNeese Baseball Destroys ULM 32-4 Last Night
McNeese Baseball Cameron Toole (Provided by Matt Bonnette MSU)
The McNeese Cowboys baseball team broke five school records last night when they annihilated ULM 32-4.  Yep, stop rubbing your eyes because you are seeing the right score and yes we are talking baseball not football.
The McNeese bats exploded last night for 29 hits which produced 32 runs.  In the 5th inning they scored 15 runs just in that inning.
According to Hunter Bower with McNeese, the baseball team broke these school records:
Hits (29), RBIs (28) and total bases (40). The Cowboys' 32 runs are now tied for the most scored by an NCAA Division I team this season.

 

Ricky Ramirez set a new school record by scoring six runs in the game. That tied as the most scored by a player in a single game in the NCAA this season and is tied for most in a game by a Southland Conference player.
The Cowboys baseball team are 4-0 on the year and will be back in action Thursday as they hit the road for a 4 game series in Tucson when they take on Arizona.